2021-July-28 17:57
Politics
2021-May-18  18:39
Spokesman: World Conscience Moved by Israel's Barbarism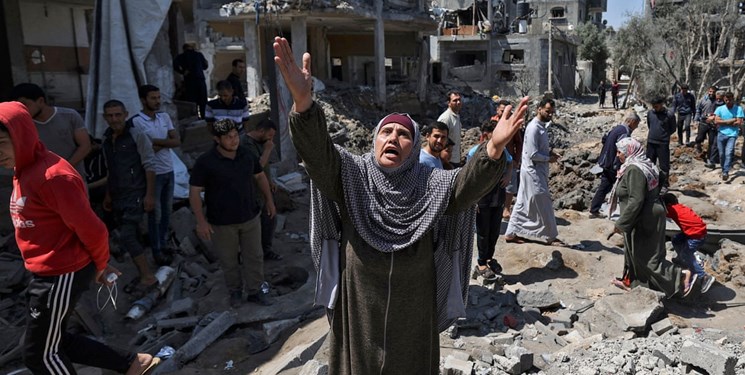 TEHRAN (FNA)- The recent Israeli crimes in Palestine have awakened the global conscience, Iran's Government Spokesman Ali Rabiyee said, adding that the calls for the freedom of the Palestinian people can be heard across the world now.
"Global conscience is today awakened to the acts of barbarism being perpetrated by Israel," Rabiyee said on Tuesday, adding, "Calls for justice and freedom for Palestine are being heard from across all continents."
 He said that the issue of Palestine has once again turned into a moral campaign in the world, and noted, "These days, we witness that the Zionist regime is shamelessly committing crimes against the oppressed people of Palestine regardless of the most basic international principles, treaties and resolutions."
Rabiyee reaffirmed Iran's support for the Palestinian cause, stressing that Iranians have long stood by the Palestinian people in their struggle for freedom.
At least 212 people, including 58 children, have been martyred in the Gaza Strip since Israel started the new round of crimes against Palestinians a week ago. Over 1,400 Palestinians have also been wounded.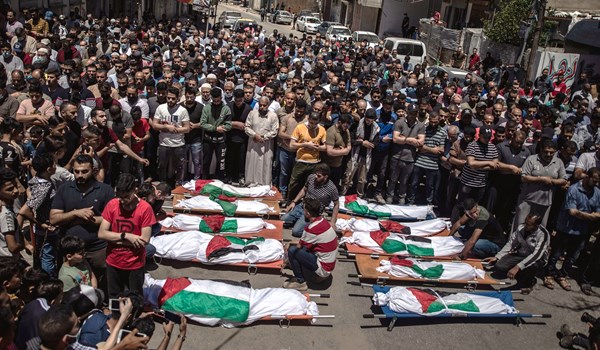 In relevant remarks on Tuesday, Head of Iran's Strategic Foreign Relations Council Seyed Kamal Kharrazi said that Israel will stop its criminal attacks against Palestinians only through resistance
"The only way to completely defeat this criminal regime and change the apartheid regime to a democratic one is to continue the resistance of the Palestinian people and the support of the freedom-seekers of the world for Palestinians' struggles," Kharrazi said.
"The UN Security Council has once again proved its inefficiency due to the obstructionism of the US and the pro-Zionist powers," he stated.
The official said that respecting the Palestinians' demand is the only solution to the current situation.