Lebanon's FM Blames Arab States in Persian Gulf Region for Rise of Daesh Terrorist Group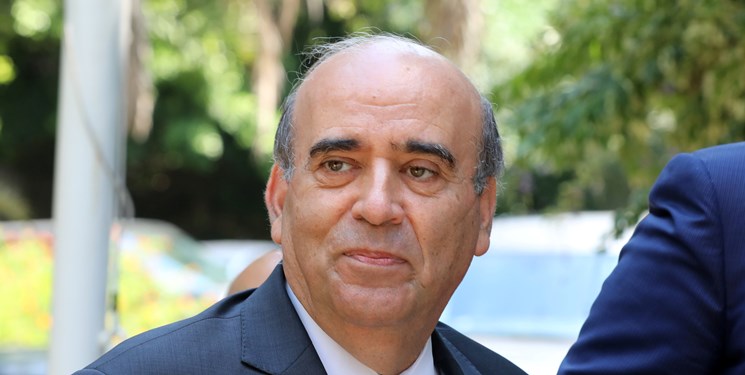 TEHRAN (FNA)- Lebanon's Caretaker Foreign Minister Charbel Wehbe indirectly blamed the Arab countries of the Persian Gulf region for the rise of the Takfiri Daesh (ISIL or ISIS) terrorist group.
"Those countries of love, friendship and fraternity — they brought us Daesh and planted it in the plains of Nineveh and Anbar and Palmyra," he told Al Hurra television during an interview late on Monday, without naming any country.
Nineveh and Anbar are provinces in Iraq, and Palmyra is a city in Syria. They were all captured by Daesh in 2014, before the terrorist group was crushed in the two countries in 2017.
When asked if by "those countries", he meant the Arab states in the Persian Gulf region, Wehbe declined to name any specific countries. But answering another question about whether those Arab states had funded Daesh, he said, "Who funded them then, was it me?!"
Wehbe said the Lebanese Hezbollah resistance group defended Lebanon's sovereignty against Israeli war and occupation.
Hezbollah was established following the 1982 Israeli invasion and occupation of Southern Lebanon. Since then, the movement has grown into a powerful military and political force, dealing repeated blows to the Israeli military, including during a 33-day war in July 2006.
The Lebanese foreign minister stressed that Hezbollah's arms were a "deterrent" against the Israeli enemy and Daesh.
Wehbe's remarks drew criticism from Lebanese Prime Minister-designate Saad al-Hariri — whose family's wealth was built up in Saudi Arabia. Hariri said the remarks could damage foreign ties at a time when Lebanon was facing multiple crises.
On Tuesday, Wehbe said his comments had been misrepresented.
Lebanon's President Michel Aoun also stressed that the minister's comments had been his "personal opinion" and did not reflect official policy, praising "brotherly" ties with the Arab countries of the Persian Gulf.