2021-July-30 14:30
Politics
2021-May-20  17:33
Minister: Iran Welcomes Cooperation with Russia in Tourism Field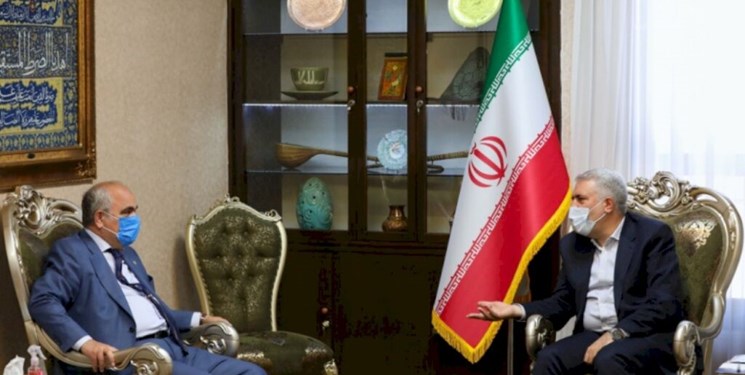 TEHRAN (FNA)- Iran's Minister of Cultural Heritage, Tourism and Handicrafts Ali Asghar Mounesan in a meeting with Russian Ambassador in Iran Levan Jagarian in Tehran said that his country is willing to expand cooperation with Russia.
"Tehran favors further improvement of comprehensive bilateral relations with Russia," Mounesan said.
Referring to his visit to Russia, the Iranian official said the signing of the Shared Action Program and lifting the visa requirement for tourist groups of both countries are among the most important steps taken so far.
Jagarian, for his part, referred to the ongoing visit of a group of Russian tourism industry activists in Iran, and said that the group in its visit identified Iran's tourism potentials and is scheduled to depart for Russia in the coming days.
"The Russian tourists are very eager to visit unexplored and adventurist destinations, and Iran with its historical background, natural attractions and unique potentials in ecotourism is an appropriate destination for them," he said.
In relevant remarks in February, Parliament Speaker Mohamad Baqer Qalibaf underlined the lifting of hurdles on the way of commercial activities between Tehran and Moscow to boost export and imports of commodities between the two countries.
Qalibaf made the remarks in a meeting of Iranian and Russia businessmen aiming at easing the removal of trade barriers.
Both sides discussed inadequate understanding about mutual capacities, Western sanctions, customs barriers, coronavirus outbreak and quality of products.   
Qalibaf underlined the need to lift transportation barriers, too.