2021-June-19 17:18
Arab Media Asking about Fate of Lebanese Artist Imprisoned in S. Arabia for Expressing Positions
TEHRAN (FNA)- A Lebanese artist who made headlines in the Lebanese media was arrested for expressing his stance against Riyadh more than a month ago and is apparently still in prison without any news about his fate, an Arabic-language newspaper reported, comparing his situation with Jamal Khashoggi's case.
Over a month after the arrest of Lebanese musician, Samir Safir, in Saudi Arabia and the spread of rumors about him in the Saudi media, the Lebanese newspaper Al-Akhbar quoted special sources as saying that Riyadh has arrested him for his political stances expressed in a televised interview.
Lebanese sources said that Riyadh arrested the Lebanese composer who had traveled to Saudi Arabia at the invitation of Waleed bin Ghazi, the director of the Saudi Information Minister's Office more than a month ago.
After his arrest and due to the lack of information of all his family members and Lebanese officials, certain Lebanese sources dubbed him 'Khashoggi 2', referring to Jamal Khashoggi, a Saudi journalist killed by Riyadh.
Al-Akhbar newspaper reported that over a month has passed since the Lebanese artist was arrested in Saudi Arabia without anyone knowing about his fate.
According to the report, Saudi Arabia has not officially released a statement on the reason for Samir Safir's arrest and the charges against him, leaving only a handful of Twitter users to make allegations that the Lebanese composer was involved in drug trafficking and attending nightclubs. Just like the allegations that Al-Arabiya channel claimed about Lebanese Minister Sharbal Wahba on involvement in drug trafficking.
On 2 October 2018, Jamal Khashoggi, a Saudi dissident, journalist, columnist for The Washington Post, former editor of Al-Watan and former general manager and editor-in-chief of the Al-Arab News Channel, was assassinated by agents of the Saudi government at the Saudi consulate in Istanbul, Turkey. Lured to the consulate building on the pretext of providing him papers for his upcoming wedding, Khashoggi was ambushed, suffocated, and dismembered by a 15-member squad of Saudi assassins.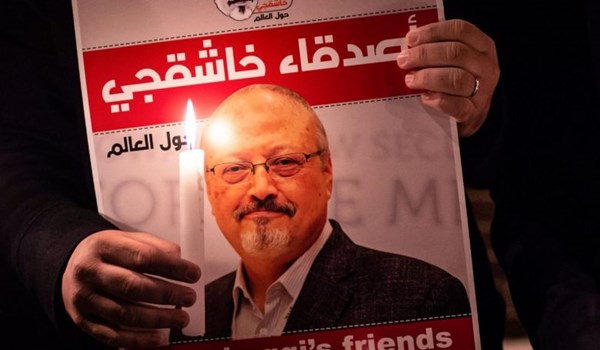 Khashoggi's final moments are captured in audio recordings, transcripts of which were subsequently made public. The Turkish investigation concluded that Khashoggi had been strangled as soon as he entered the consulate building, and that his body was dismembered and disposed of.
Turkish investigators, as well as investigations by The New York Times, concluded that some of the 15 members of the Saudi hit team were closely connected to Mohammed bin Salman, the crown prince of Saudi Arabia, and that the team had traveled to Istanbul specifically to commit the murder.