2021-June-23 21:57
Politics
2021-May-25  11:44
Iran Continues Uranium Enrichment at 5, 20, 60 Percent Purity Levels
TEHRAN (FNA)- Head of the Atomic Energy Organization of Iran (AEOI) Ali Akbar Salehi said his country continues uranium enrichment at 5%, 20% and 60% levels of purity.
"The %5, 20% and 60% enrichments still continue and the quantity of our stored %20 enriched uranium is now over 90 kilograms," Salehi said, adding that the 90-kilogram uranium was achieved in four months.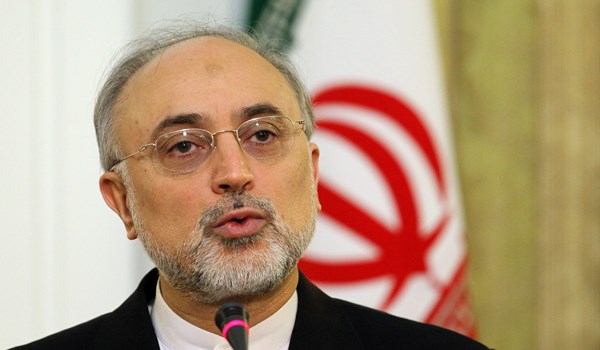 "The quantity of Iran's 60% enriched uranium is over 2.5 kilograms and our stored 5% uranium weighs more than five tons," he noted.
Iran and the remaining signatories to 2015 nuclear deal are meeting in Vienna to try to remove the unilateral US sanctions imposed by former president Donald Trump three years ago after he abandoned the international accord.
The US is not allowed to participate in the discussions, but its representatives are reportedly held abreast of the negotiations down the hall by the Europeans.
The new talks come after an incident was reported at a part of the power network of the Natanz nuclear facility on April 11.
The incident at the power distribution network of Shahid Ahmadi Roshan facility in Natanz has been blamed on Israel. While Tel Aviv officials have made implicit confession of the terrorist attack, the Israeli state and private media have acknowledged Mossad's leading role in the attack.
Iranian officials have vowed retaliation against perpetrators, specially Israel.
In relevant remarks in late April, a senior Iranian lawmaker lauded the country's scientists for their capability to enrich uranium to the purity level of 60%, stressing that it showed the enemies' failure to stop Iran's scientific progress.
"60% uranium enrichment showed that the sabotage and terrorist acts of the Zionists and the arrogant powers cannot harm the scientific power of the Islamic Republic of Iran," Mousavi Ahmadi told FNA on Saturday April 24.
"60% enrichment showed that we are able to do whatever we determine and our enemies should be assured that enrichment of uranium to higher levels is accessible to us as easy as the 60% enrichment," he added.
Mousavi Ahmadi said that the Western countries should accept that they are facing a powerful Iran.