2021-June-19 16:30
Politics
2021-May-25  17:58
Iran's Top Negotiator: Serious Issues Still Unresolved in Vienna Talks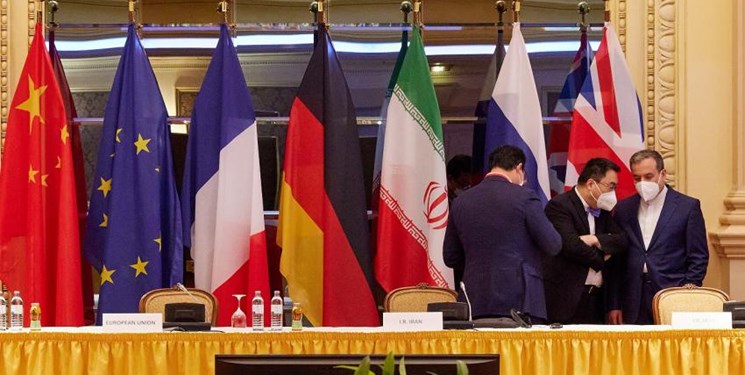 TEHRAN (FNA)- Iranian Deputy Foreign Minister and top negotiator Seyed Abbas Araqchi announced on Tuesday that serious and key issues have still remained unresolved in talks between Iran and the Group 4+1 (China, Russia, Britain and France plus Germany) in Vienna.
"Today, a new round of our negotiations with the G4 + 1 countries will begin. In the past (the last four rounds of talks), we have made relatively good progress and paved a special path and we know that we have to move along a clear path," Araqchi said before taking part in the 5th round of meeting of the nuclear deal's Joint Commission in Vienna.
"Serious and important issues still need to be resolved," he added.
"Today, we will start the negotiations again and God willing, we hope to be able to reach the final solutions during the next few days of negotiations," Araqchi said.
He noted that the meetings of the Joint Commission include holding formal and informal bilateral and multilateral negotiations, and added, "We had bilateral talks even before the start of the joint commission. I just had a very good meeting with the Russian delegation in which we reviewed the issues that need to be addressed in the negotiations, and thanks God, there were good common positions over a majority of issues."
Iran's President Hassan Rouhani said on Monday that the Americans have no choice but to remove all anti-Iran sanctions, adding that the failure of maximum pressure is a great victory for Iran.
"The fact that Americans have admitted the failure of their maximum pressure policy is a great victory for the Iranian nation," Rouhani said in a meeting with Judiciary Chief Ebrahim Rayeesi and Parliament Speaker Mohammad Baqer Qalibaf.
"The Americans' confession that their maximum pressure policy was the result of the resistance and steadfastness of our nation. Today, too, the Americans are obliged to terminate those sanctions are contrary to the Joint Comprehensive Plan of Action," he added.
Rouhani said that this victory is the result of the guidance of the Supreme Leader, and the resistance of the nation and government.
Also on Monday, Iranian Foreign Minister Mohammad Javad Zarif said that the US should remove all sanctions against Tehran as a legal responsibility without using it as a negotiating leverage.
"Lifting Trump's sanctions, @SecBlinken (US Secretary of State Antony Blinken), is a legal and moral obligation. Not negotiating leverage," Zarif wrote on his twitter page on Monday, addressing Blinken who had claimed that Tehran should first abide by its nuclear undertakings in order to have sanctions removed.
The Iranian top diplomat underlined that the sanctions and pressures policy "didn't work for Trump—won't work for you".
"Release the Iranian people's $Billions held hostage abroad due to US bullying," he said, stressing, "Trump's legacy is past its expiration date. Drop it, @POTUS (the US president)."
Blinken on Sunday said that Tehran should abide by its nuclear undertakings in order to have sanctions removed.
"Iran, I think, knows what it needs to do to come back into compliance on the nuclear side, and what we haven't yet seen is whether Iran is ready and willing to make a decision to do what it has to do. That's the test and we don't yet have an answer," Blinken told ABC News' This Week.
This claim is made while Iran has repeatedly stated that the US is the party that has left the nuclear deal and it should first lift all sanctions, and after the verification by Iran, Tehran will reverse its compensatory measures.
The US, under former president Donald Trump, unilaterally withdrew participation in the agreement and re-imposed sanctions against Iran, which the accord had lifted.
The Trump administration subsequently launched what it touted as a campaign of "maximum pressure" against Iran, hoping to force the Islamic Republic to accept large-scale limits on its nuclear program and missile work, among other things.
The administration of US President Joe Biden has verbally renounced that policy and admitted to its failure, while expressing a willingness to return to the Iran deal. However, it has so far stopped short of taking any concrete steps to that end and retained the sanctions on the Islamic Republic.