2021-June-19 01:02
Economy
2021-May-26  17:52
Iran Stands among 3 Major Producers of Catalysts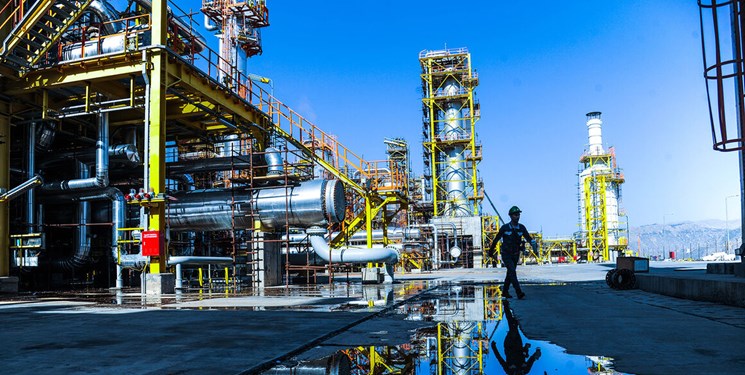 TEHRAN (FNA)- Iran stands among the 3 major producers of catalysts for the petrochemical industry in the world.
Iran-made catalysts are being used in Masjed Soleiman petrochemical project, one of the most important projects in the country's petrochemical industry, which was inaugurated by Iranian President Hassan Rouhani last week.
This project has a daily production capacity of 3.25 tons of urea and brings $268mln to the country annually. The important point in the project is using Iran-made catalysts. Only one or two Iran-made catalysts were used in petrochemical processes in the country in the past but in this project, 8 Iran-made catalysts were utilized which was produced by the knowledge-based Sarv Oil and Gas Company with a volume of 344 cubic meters and worth of more than $3mln.
With the capability created by the Iranian knowledge-based company, the country is now standing among the three world states with the ability to produce all the catalysts needed in the production process of urea and ammonia.
Catalysts supplied by Sarv Oil and Gas Company include sulfur hydrogenation catalysts, desulfurization, primary water vapor reforming, secondary reforming, high temperature and low temperature shift catalysts, methanation catalyst and hydrogen-removed catalyst.
In relevant remarks earlier this month, Secretary of the Petrochemical Industry Owners Guild Ahmad Mahdavi Abhari announced considerable rise in Iran's production and export of petrochemical products
"A sum of 11 new petrochemical plants were inaugurated in the country last year which resulted in a 10-percent increase in production," Mahdavi Abhari said.
He reiterated that the 13-percent increase in export shows that the country has done better in the field.
He added that despite the obstacles created by the sanctions, there are no problems for exports and receiving the money.   
Also, in early April, Managing Director of the National Iranian Petrochemical Company (NIPC) Behzad Mohammadi announced that two petrochemical plants for production of polypropylene and heavy polyethylene catalysts will be inaugurated in the coming weeks.
"The new projects will be inaugurate with the technical knowhow provided by the Petrochemical Research and Technology Company (PRTC)," Mohammadi said.
Mohammadi visited Arak Center of the Petrochemical Research and Technology Company, and was briefed on the latest state of the polypropylene and heavy polyethylene catalyst units.
On the sidelines of the visit, he said that the strategy of the petrochemical industry is to produce catalysts required by the industry with Iranian technical savvy with the aim of reducing imports.
"Last year, the technical knowhow for the production of polypropylene from natural gas was unveiled at the Mahshahr Bureau of PRTC. It is based on this technical knowledge that the implementation of the GTPP project of Islamabad-West Petrochemical Plan has begun," he added.
He pointed out that the two new catalyst plants will become operational in weeks, and said, "The projects will make Iran self-sufficient in production of the items."