Politics
2021-May-26  16:17
Iran's Judiciary Chief Stresses Need for Economic Ties with All World States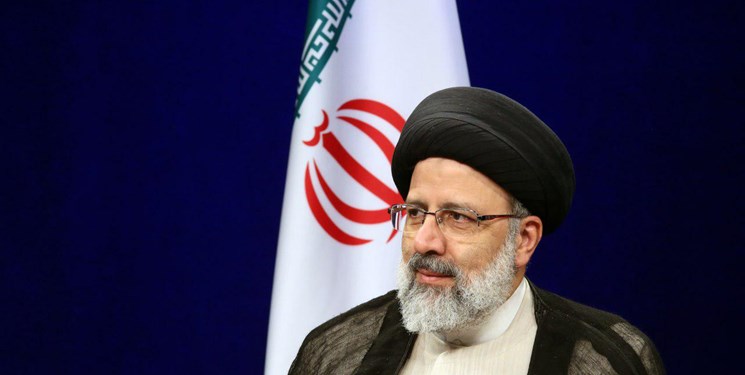 TEHRAN (FNA)- Iran's Judiciary Chief and presidential candidate Seyed Ebrahim Rayeesi underscored the necessity for the development of economic relations with all countries, specially the regional states.
"We believe in interaction with the whole world to resolve economic problems, and the countries of the region should be prioritized and we should be in contact with the world too," Rayeesi said, addressing a meeting with economic activists of the Iranian Chamber of Commerce, Industries, Mines and Agriculture in Tehran on Wednesday.
He also emphasized the need for the market to be involved in decision-making for economic growth, and said, "I think there should be a connection between science and universities and production and the market, and a connection between economy and diplomacy."
"We can have good relations with the regional states and have the best exports to them, and our diplomatic system should be connected to the market," Rayeesi said.
The Iranian interior ministry on Tuesday declared the names of 7 hopefuls, including Rayeesi, qualified by Iran's vetting body, the Guardian Council, to run in the presidential race on June 18.
Rayeesi is known to be the favorite pick in Iran's presidential election after he gathered fame in systematic aide to the poor when he headed the Shiite Islam's 8th Imam, Hazrat Ali Ibn-e Moussa's endowment Institution, and then in fighting corruption during his present career as the Judiciary Chief. He was facing mounting calls by his supporters and associated political figures to join the 2021 presidential race, with a top body of Principlists now backing him as their top choice but he has declared himself as an independent candidate.
He served as attorney general from 2014 to 2016, and was deputy Judiciary chief from 2004 to 2014. He was also prosecutor and deputy prosecutor of Tehran in the 1980s and 90s.
Rayeesi became a household name in Iran in 2017 when he ran as a Principlist candidate in the presidential election. He lost the vote to Rouhani.
As the Judiciary chief, Rayeesi has launched a widespread anti-corruption campaign. He drew up laws to protect women against domestic violence.