2021-June-19 16:25
Politics
2021-May-26  16:39
Commander: 300,000 Police Forces to Establish Security on Elections Day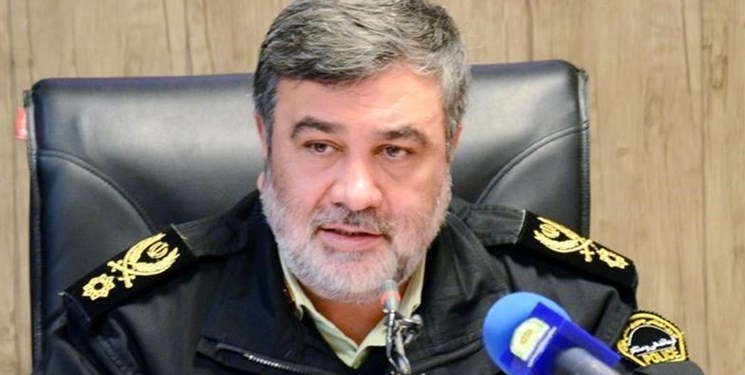 TEHRAN (FNA)- Commander of Iran's Law Enforcement Police Brigadier General Hossein Ashtari said that 300,000 policemen will be deployed in the country's cities and towns to protect security of the presidential elections.
"The most important task of the Law Enforcement Police this year is the security and safety of the elections," General Ashtari said on Wednesday.
"Therefore, as there will be a sum of 70,000 ballot boxes, 300,000 of our colleagues in the Law Enforcement Police Force will be on duty on elections day," he added.
General Ashtari described security of people as the police's "red line".
Iran will simultaneously hold the 13th presidential election and the 6th City and Village Councils Elections on June 18.
The election in which voters will pick a president for a four-year term will be held as the country is still grappling with the COVID-19 outbreak.
As stipulated in the Constitution, the President is elected for a four-year term by direct vote, and is allowed only two successive terms,
The Iranian interior ministry on Tuesday declared the names of 7 hopefuls qualified by Iran's vetting body, the Guardian Council, to run in the presidential race.
The 7 approved candidates include Iran's Judiciary Chief Seyed Ebrahim Rayeesi, Secretary of Iran's Expediency Council and former IRGC commander Mohsen Rezayee, Iranian reformist politician and former Governor of Isfahan Province Mohsen Mehr Alizadeh, former secretary of the Supreme National Security Council of Iran Saeed Jalili, Iranian Member of the Parliament Alireza Zakani, Governor of the Central Bank of Iran (CBI) Abdolnasser Hemmati and Parliament's Vice-Speaker Seyed Amir Hossein Qazizadeh Hashemi.