2021-July-23 20:53
Politics
2021-May-29  14:22
Iranian Armed Forces' Spokesman: Israeli Threats Out of Desperation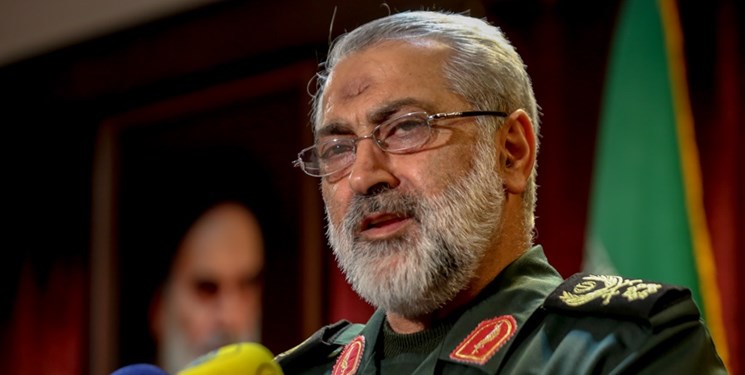 TEHRAN (FNA)- Spokesman of the Iranian Armed Forces Brigadier General Abolfazl Shekarchi said that the Zionist regime raises war rhetoric against Iran due to its weakness and proximity of its collapse.
"The Zionist Mossad says its priority is Iran and the Zionist regime poses threats because it knows it is declining and weakening after successive defeats," General Shekarchi told the Arabic-language al-Masirah news channel on Saturday.
"The threats of the enemy and Mossad against Iran are of no value in reality because the enemy is now in pain and it is time to accept its collapse," he added.
Meantime, General Shekarchi blasted certain reactionary Arab regimes, including Saudi Arabia, Bahrain, and the UAE, for cooperating with the Zionist regime in opposition of the will of their nations in a bid to keep their thrones, and said, "But they will fall in the end."
His remarks came after Israeli officials warned to attack the Iranian nuclear sites in case of the country's further development of its peaceful program.
Also, reports said earlier this week that Israeli Prime Minister Benjamin Netanyahu has reached out certain Persian Gulf Arab states' leaders, calling on them for formation of a coalition against Iran.
In response, Deputy Commander of Iran's Army Brigadier General Mohammad Hossein Dadras played down the recent threatening words uttered by the Israeli officials against Iran, saying that fear of Tehran's power is the reason behind such rhetoric.
"The Zionists' prates are out of fear because they are aware of our capabilities and know that any threat and act by them will be followed by such a reaction that they will not be able to stand on their feet after it," General Dadras said on Wednesday.
He also underlined Iran's military power in different fields, and said all these capabilities, including production of fighter jets, vessels, radars and missiles, with high standards have been achieved while the country was under the harshest-ever sanctions.