Politics
2021-May-30  13:58
Iranian DM: Palestinians' Defense Power Nightmare for Israel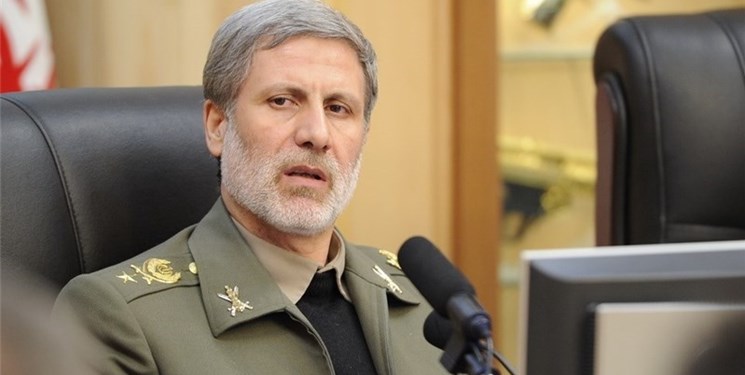 TEHRAN (FNA)- Iranian Defense Minister Brigadier General Amir Hatami said on Sunday that the missiles and defense power developed by the Palestinian resistance groups have turned into a nightmare for the Zionists.
The Palestinian people fought against the enemy under the most difficult conditions and were able to defeat them with confidence in God's assistance, General Hatami said, addressing a forum of the defense ministry officials today.
He noted that the most important achievement in this victory was the unity and empathy of all Palestinians in different parts of the occupied territories against the criminal Zionist regime and its Western and American supporters.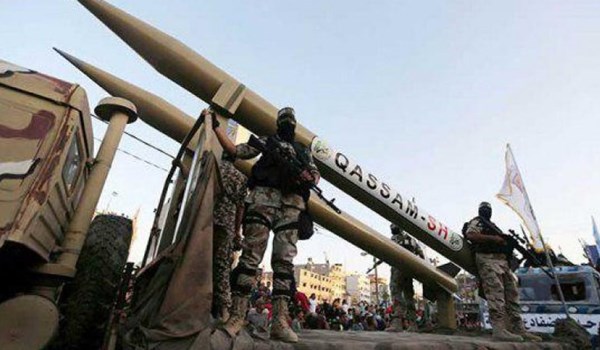 "As the wise Leader of the Revolution (Ayatollah Khamenei) has said, the Zionist regime will not see the next 25 years, and from now on, missiles, drones and the defense capabilities of the (real) owners of Palestine will be the nightmare of the usurper settlers," General Hatami said.
In relevant remarks on Saturday, Chief Commander of the Islamic Revolution Guards Corps (IRGC) Major General Hossein Salami lauded the Palestinian resistance groups' victory against Israel in the recent war, saying that the hit-and-run era has ended for the Israeli regime.
"The Israelis need to know that the hit-and-dun era is over and the Palestinians are stronger today," General Salami said.
"A new Palestine has born. The recent war has imposed a powerful Palestine on the Zionist regime's calculations. The Palestinians will grow stronger day by day, and the Israelis should know that they will not be able to live beside an enemy which enjoys a great power now," he added.
The Gaza war began on May 10 and lasted until May 21, when the occupying regime announced a unilateral ceasefire which was accepted, through Egyptian mediation, by the Palestinian resistance groups in Gaza.
Throughout the 12-day asymmetrical encounter, Israeli airstrikes killed at least 254 Palestinians, including 66 children, wounded almost 2,000, and displaced over 72,000 people in the besieged enclave. On the other side, over 4,000 Palestinian rockets were fired at occupied territories, killing 12 Israelis.
Meanwhile, Hamas leader Yahya Sinwar warned Israel last Wednesday that the Palestinian resistance group is capable of firing hundreds of missiles with ranges of up to 200 km towards the Israeli-occupied territories in one minute.
"The resistance has the ability to fire hundreds of missiles with a range of 100-200 kilometers per minute at the Zionist enemy," Sinwar said, adding that the resistance only demonstration a fraction of its capabilities in defending Gaza.
More than 600,000 Israelis live in over 230 settlements built since the 1967 Israeli occupation of the West Bank and East Jerusalem Al-Quds.
All Israeli settlements are illegal under international law as they are built on occupied land. The United Nations Security Council has condemned Israel's settlement activities in the occupied territories in several resolutions.