2021-June-19 17:04
Economy
2021-May-30  18:46
Rouhani Vows to Continue Supporting Coronavirus-Affected Strata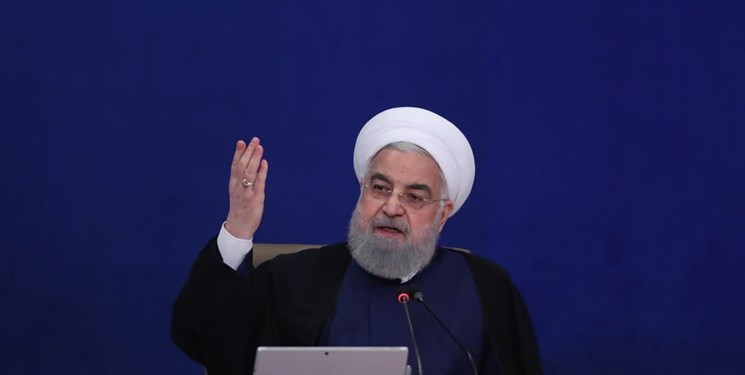 TEHRAN (FNA)- Iran's President Hassan Rouhani said that his administration will continue backing those families and businesses that have been hurt by COVID-19 pandemic.
"The administration has protected families and businesses, despite financial restrictions and currency-related issues, and will continue to back COVID-19 stricken people and businesses," Rouhani promised on Sunday.
In relevant remarks in April, Rouhani said the government will try hard to overcome the coronavirus pandemic.
"Combating the coronavirus, overcoming the sanctions, focusing on people's livelihoods, and completing economic projects are four important issues that the government is pursuing during the remaining four months," he said.
"Covid-19 and the economic war put a lot of pressure on the people, but with unity and sacrifice, they could come over the problems," Rouhani added.