2021-June-19 16:57
Politics
2021-June-1  11:14
Envoy: IAEA Report Indicates Full Implementation of Parliament Law on Countering Sanctions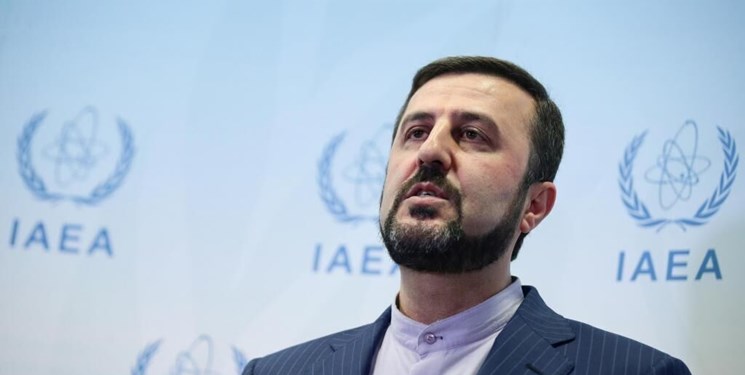 TEHRAN (FNA)- Iran's Ambassador and Permanent Representative to Vienna-based International Organizations Kazzem Qaribabadi said a recent report by the International Atomic Energy Organization testifies to the government's implementation of the parliament law on strategic actions against sanctions.
"The recent report by the IAEA verifies Iran's implementation of a strategic parliamentary law that widens the scope of the country's nuclear countermeasures," Qaribabadi made the remarks in Vienna on Monday about the quarterly report that the UN nuclear watchdog released earlier in the day.
According to the report, Iran has increased its peaceful nuclear stockpile to around 16 times the limit that has been specified in the 2015 nuclear agreement.
The measure has been taken according to the December 2020 law passed by parliament that tasked the administration with suspending more commitments under the nuclear deal.
The law, that is officially known as the Law on Strategic Action to Lift Sanctions and Protect the Interests of the Iranian Nation, was adopted in order to further Iran's counter-steps in the face of the US' and its European allies -- the UK, France, and Germany's -- non-commitment to the nuclear deal.
The US, under former president Donald Trump, unilaterally withdrew participation in the agreement and re-imposed sanctions against Iran, which the accord had lifted.
The Trump administration subsequently launched what it touted as a campaign of "maximum pressure" against Iran, hoping to force the Islamic Republic to accept large-scale limits on its nuclear program and missile work, among other things.
The administration of US President Joe Biden has verbally renounced that policy and admitted to its failure, while expressing a willingness to return to the Iran deal. However, it has so far stopped short of taking any concrete steps to that end and retained the sanctions on the Islamic Republic.