2021-July-28 19:09
Politics
2021-June-2  10:51
Iranian, Afghan Officials Urge Promotion of Mutual Cooperation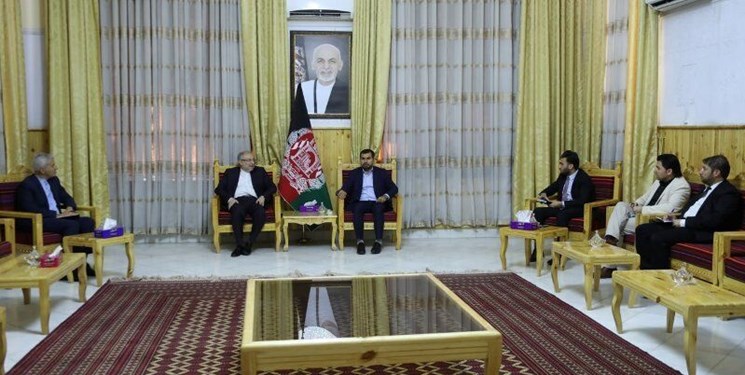 TEHRAN (FNA)- Iranian Foreign Ministry Official Rasoul Mousavi and Governor of Afghanistan's Herat province Wahid Qetali stressed the need for expansion of cooperation between the two neighboring countries.
Mousavi said that Iran is interested in increasing of economic relations with Afghanistan.  
Qetali, for his part, highlighted the importance of strengthening economic cooperation along the common border on both sides.
He voiced hope that practical measures will be taken by both countries to facilitate mutual transportation and transit.
Last week, Iran's Parliament passed Iran-Afghanistan Rail Cooperation Agreement that allows railway connection between the two neighboring countries.
According to the agreement, the two sides have agreed to provide rail vehicles and services and implement sanitary supervision in accordance with international rules.
The agreement also obliges Tehran and Kabul to treat passengers and goods from the other side the way they treat their own. This applies to free access to destination points, providing space for cargos in terminals, uploading and unloading of cargos, onboarding and offboarding passengers, and using international railroad services.
The Islamic Republic of Iran Railways and Afghanistan Railway Authority are qualified to supervise implementing the agreement.