2021-July-28 17:08
Politics
2021-June-2  16:29
Iran's Top Negotiator: Delegations to Return to Capitals over Vienna Talks Differences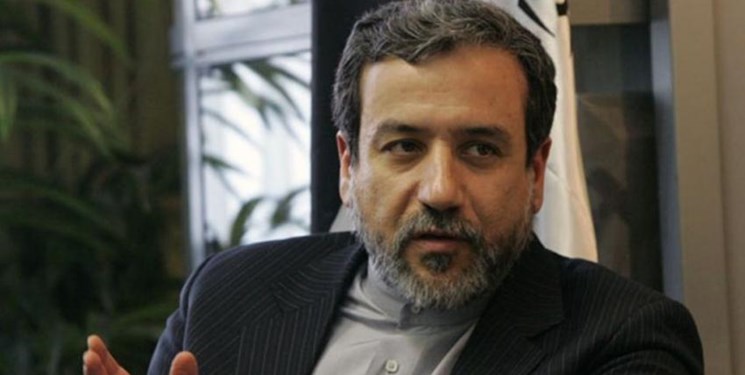 TEHRAN (FNA)- Iran's Deputy Foreign Minister and top negotiator Seyed Abbas Araqchi underlined the need for the G4+1 (China, Russia, Britain and France plus Germany) and Iranian delegations to return to their countries for more consultations on how to deal with the differences in the talks in Vienna.
"Today we are in a situation that we should have a new conclusion of the negotiations that have taken place so far. All delegations concluded that visits should be made to the capitals for further consultations and further decision-making on differences," Araqchi said in Vienna on Wednesday.
He noted that the Iranian and G4+1 delegations will have a final meeting of the nuclear deal Joint Commission on Wednesday after which they will return to their capitals, adding, "A return date will likely be decided at the Joint Commission meeting."
"All the delegations are determined and there is complete seriousness. Differences have reached a point where everyone believes that they are not impossible to resolve, but details are important anyway, and it is important to respect our (Iran's) firm positions," Araqchi said.
The Iranian top negotiator said the next meeting of the Joint Commission will likely be held soon, adding that the Iranian delegation will return to Vienna after consultations in Tehran like the previous rounds of talks.
Araqchi had also said on Monday that no final decision has been made yet in Vienna on the Joint Comprehensive Plan of Action, adding that the delegations will be back home once again for further consultations.
Araqchi said that the negotiating teams have not reached a definite solution on the JCPOA, and noted that they will return to their countries for more consultations on the issue.
He said that all sides have reached the main issues of disagreement.
The deputy foreign minister underscored that he is not personally sure if they will reach a conclusion during this round of talks.
Also on Monday, Iranian Foreign Ministry Spokesman Saeed Khatibzadeh said that Tehran continues Vienna talks carefully, adding that there are key issues that still remain to be addressed.
"Different Sides have reached significant achievements," Khatibzadeh said adding, "however, key issues have remained."
He emphasized that Tehran is in no hurry during the talks.
The US, under former president Donald Trump, unilaterally withdrew participation in the agreement and re-imposed sanctions against Iran, which the accord had lifted.
The Trump administration subsequently launched what it touted as a campaign of "maximum pressure" against Iran, hoping to force the Islamic Republic to accept large-scale limits on its nuclear program and missile work, among other things.
The administration of US President Joe Biden has verbally renounced that policy and admitted to its failure, while expressing a willingness to return to the Iran deal. However, it has so far stopped short of taking any concrete steps to that end and retained the sanctions on the Islamic Republic.