Politics
2021-June-2  17:59
Iranian Logistics Vessel Kharg Sinks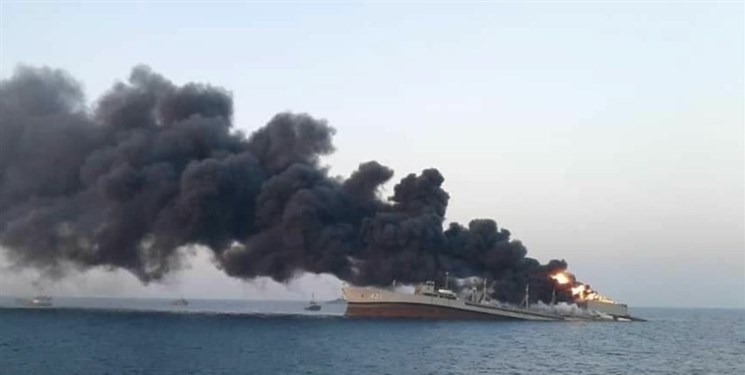 TEHRAN (FNA)- Iranian Navy's support vessel Kharg sank off the Southern port city of Jask, following a blaze on board that could not be extinguished after 20 hours-long battle.
The ship sank on Wednesday in the Gulf of Oman near the strategic Strait of Hormuz leading to the Persian Gulf.
"A 20-hour effort to extinguish the fire by the ship's damage control team, which were joined by firefighting crews as well as military and civilian forces from other nearby vessels, failed to save Kharg," according to a Navy spokesman.
He added that the incident had no fatalities and all 400 crew members and trainees on board safely disembarked before the vessel went down.
"Only 20 out of the 400 people on board received minor injuries," the spokesman went on to say.
The fire, which according to the navy official started at 11 a.m. on Tuesday in the vessel's engine room, gradually spread out of control and engulfed the ship, eventually causing it to sink.
The vessel, which had been in service for forty years, was used for both logistical and training purposes.
The navy spokesman said the cause of the fire was still under investigation.