2021-June-19 17:40
Politics
2021-June-3  14:53
Iran's Judiciary Chief Vows to End Corruption after Winning Presidential Election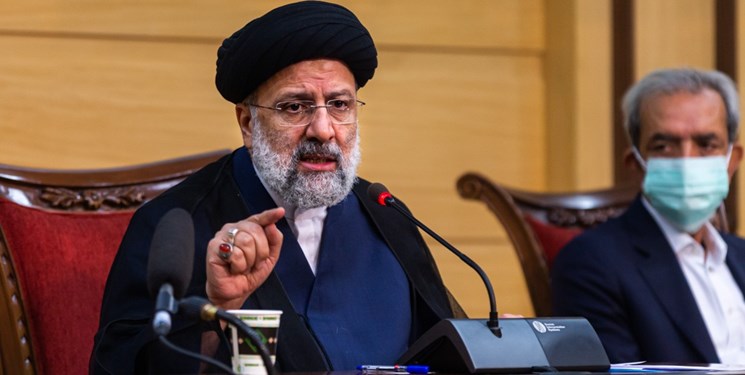 TEHRAN (FNA)- Iran's Judiciary Chief and presidential candidate Seyed Ebrahim Rayeesi underlined that he has special plans to uproot corruption and rent in the country if he wins the upcoming presidential election.
Rayeesi, who has earned a reputation as a crusader against corruption in his capacity as chief justice, said prosecution at the Judiciary is the last resort.
"The Judiciary entering the fray is a last resort; and if the country's laws are reformed, the judicial apparatus would not need to enter [at all]. Merely proceeding with legal cases and confronting wrongdoers will not eradicate corruption; the mechanisms need to be set right," Raeisi said, speaking live on state TV late on Wednesday.
"Rent and corruption aggravate people, and we will end rent and corruption in the country," he said.
Rayeesi said state contracts need to be made transparent to everyone. "Everywhere in the world, only security matters are confidential. All other matters need be made known to the people."
Iran is holding its 13th presidential election on June 18.
Rayeesi is known to be the favorite pick in Iran's presidential election after he gathered fame in systematic aide to the poor when he headed the Shiite Islam's 8th Imam, Hazrat Ali Ibn-e Moussa's endowment Institution, and then in fighting corruption during his present career as the Judiciary Chief. He was facing mounting calls by his supporters and associated political figures to join the 2021 presidential race, with a top body of Principlists now backing him as their top choice but he has declared himself as an independent candidate.
He served as attorney general from 2014 to 2016, and was deputy Judiciary chief from 2004 to 2014. He was also prosecutor and deputy prosecutor of Tehran in the 1980s and 90s.
Rayeesi became a household name in Iran in 2017 when he ran as a Principlist candidate in the presidential election. He lost the vote to Rouhani.
As the Judiciary chief, Rayeesi has launched a widespread anti-corruption campaign. He drew up laws to protect women against domestic violence.