2021-June-19 16:01
Politics
2021-June-3  15:21
Iran's Top Negotiator: US, G4+1 Should Make Hard Decisions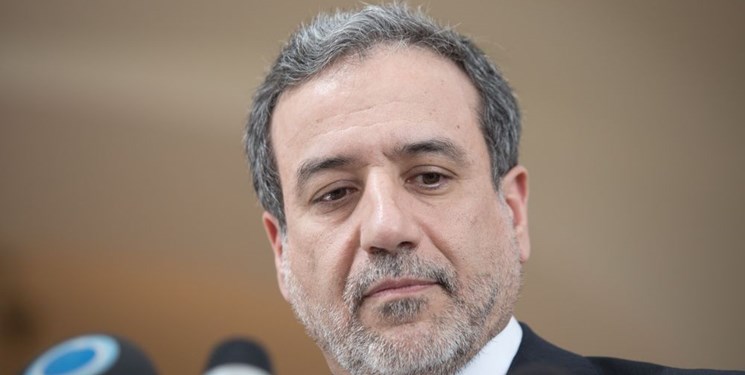 TEHRAN (FNA)- Iranian deputy foreign minister and top negotiator in Vienna talks said that a number of key issues still remain to be settled between Iran and the Group 4+1 (China, Russia, Britain and France plus Germany) in Vienna talks, stressing that the other side should take difficult decisions to revive the nuclear deal.
"All in all, we made good progress, but there are issues left [unresolved], without which an agreement couldn't be reached, and which have yet to be decided," Seyed Abbas Araqchi told reporters at the end of the fifth round of talks between Iran and G4+1 group of countries on revitalizing the deal, officially known as the Joint Comprehensive Plan of Action (JCPOA), on Thursday.
"It is not us but…the signatories to the JCPOA and the United States that must…take their own difficult decisions and adapt themselves to the positions of the Islamic Republic," he said, adding, "If this happens, we can naturally reach an agreement. Otherwise, we will either have no agreement or hold more consultations."
Following 10 days of intensive talks, the negotiating delegations concluded that they needed to return to their capitals once again for almost week-long consultations, the Iranian diplomat said, adding that this round of negotiations was not halted but was just adjourned in order to reach better conclusions about the remaining unsolved issues. 
"Nothing can be predicted in diplomatic negotiations by 100 percent. Rationally, the next round of talks could be the final one," he said.
He added that the five parties to the JCPOA – Britain, France, Germany, Russia and China – and the United States had to make their "difficult decisions" and adapt their positions to those of Iran.
"It is important that we have held several discussions about the main points of difference. There are solutions to each of them, which should be discussed and the best one should be selected," Araqchi said.
He once again insisted on the country's "definitive positions" which had not been changed and stressed the importance of adopting strategies for the US return to the JCPOA and the fulfillment of its obligations as per the deal as well as Iran's assumption of commitments after verifying Washington's moves "in a way agreed upon by the two sides and in a way that it would serve our interests."
He said the negotiating teams have completed drafting texts pertaining to different parts of the talks and are making their stances closer "almost in most of the texts…but there are some key issues, which the [two] sides have yet to decide."
Araqchi had also said on Monday that no final decision has been made yet in Vienna on the Joint Comprehensive Plan of Action, adding that the delegations will be back home once again for further consultations.
Araqchi said that the negotiating teams have not reached a definite solution on the JCPOA, and noted that they will return to their countries for more consultations on the issue.
He said that all sides have reached the main issues of disagreement.
The deputy foreign minister underscored that he is not personally sure if they will reach a conclusion during this round of talks.
Also on Monday, Iranian Foreign Ministry Spokesman Saeed Khatibzadeh said that Tehran continues Vienna talks carefully, adding that there are key issues that still remain to be addressed.
"Different Sides have reached significant achievements," Khatibzadeh said adding, "however, key issues have remained."
He emphasized that Tehran is in no hurry during the talks.
The US, under former president Donald Trump, unilaterally withdrew participation in the agreement and re-imposed sanctions against Iran, which the accord had lifted.
The Trump administration subsequently launched what it touted as a campaign of "maximum pressure" against Iran, hoping to force the Islamic Republic to accept large-scale limits on its nuclear program and missile work, among other things.
The administration of US President Joe Biden has verbally renounced that policy and admitted to its failure, while expressing a willingness to return to the Iran deal. However, it has so far stopped short of taking any concrete steps to that end and retained the sanctions on the Islamic Republic.