2021-June-23 21:50
Politics
2021-June-4  15:33
Leader: Islamic Revolution, Establishment Stronger than Ever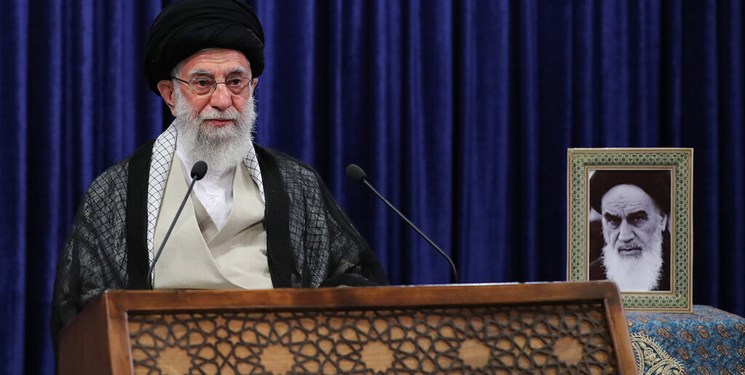 TEHRAN (FNA)- Supreme Leader of the Islamic Revolution Ayatollah Seyed Ali Khamenei said what the enemies and ill-wishers had predicted on the fate of the Islamic Republic has not materialized, adding that the Islamic Establishment has come from strength to strength.
"Thank God, the revolution and Imam Khomeini's establishment not only did not stop and collapse, but also it became stronger day by day… and manifested its independence more clearly," Ayatollah Khamenei said in his televised speech on Friday on the occasion of the 32nd anniversary of the passing away of Imam Khomeini.
The Leader reiterated that the mystery behind this endurance are two things, namely, republic and Islam.
He said that Imam Khomeini had many initiatives; but his most important initiative was the Islamic Republic.
"The big work of our great Imam was that he created the thought and theory of Islamic Republic and brought it among various political theories," the Leader said, adding that Imam Khomeini deeply believed in people and their will and demand.
Ayatollah Khamenei stressed that the problems in the country will be solved through the Islamic rule and people's presence in the scene.
"The Islam that Imam [Khomeini] believed in is against Arrogance, it is against the US, it is against the interference of foreigners in the country's internal affairs, it is against kneeling down before the enemy," the Supreme Leader noted.
Ayatollah Khamenei warned that today the enemies are striving to create distance between the establishment and people, adding, "But they face the iron dam of the people."
He emphasized the importance of participation in the upcoming presidential election, and said that non-participation will be only to the benefit of the enemies.