2021-June-14 18:58
Society_Culture
2021-June-7  19:34
Deputy FM: Iran Pays $150,000 Compensation to Families of Ukrainian Plane Crash Victims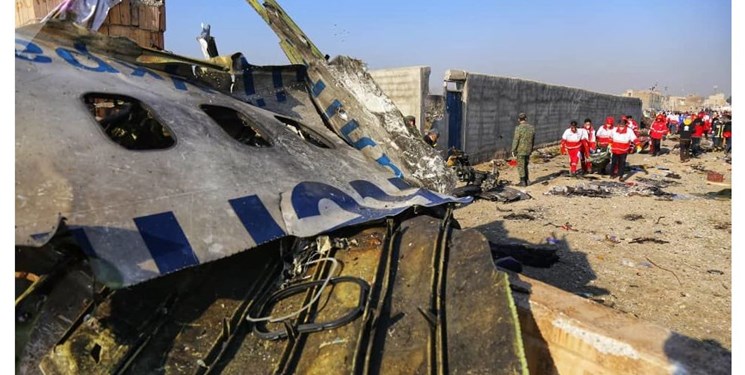 TEHRAN (FNA)- Iran's Deputy Foreign Minister Mohsen Baharvand said that the country pays $150,000 to the family members of the victims of the Ukrainian plane that crashed near Tehran last year, adding that the amount is more than Iran's international undertakings.
"The compensation we have assigned is much higher than our undertakings under the international laws," Baharvand said on Monday.
"The government has agreed to pay $150,000 per victim to the family, survivors and legal heirs of the person, whether Iranian or foreign, and some of them have already received the compensation," he added.
Baharvand stated that the plane crash incident has happened within the borders of Iran and a competent Iranian court is studying it, noting, "So far, an indictment has been issued in the Iranian court by the prosecutor and sent to the court, and I think three judges will review this case and are studying it."
"Anyone found guilty in this matter will be dealt with according to the laws," he said.
Last week, Baharvand had briefed International Civil Aviation Organization (ICAO) on the latest investigations and developments in the case of the crashed Ukrainian plane.
Baharvand, through a video conversation with ICAO officials on Wednesday, presented them the latest information on the case of the Ukrainian plane flight PS752 that had crashed in January 2020.
He gave a report on Iran's measures, including technical investigation, pursuit of criminal dimension and paying compensations to the family of the victims, adding that some of the families have already received compensation.
President of the ICAO Council Salvatore Sciacchitano, for his part, lauded Iran's efforts and reaffirmed ICAO position and the necessity of avoiding politicization of the incident.
ICAO Secretary General Fang Liu echoed Sciacchitano's emphasis on the position of the body and also praised Iran's measures.
A Ukrainian Boeing 737 passenger plane was accidentally shot down by an Iranian rocket near Tehran on January 8, 2020.
It happened after the US terrorist attack against motorcade of Lieutenant General Qassem Soleimani, late anti-terror Commander of the Islamic Revolution Guards Corps (IRGC) Qods forces, and his companions near Baghdad airport on January 3, 2020.
Iran reciprocated the US terrorist operation by hitting the US Ain al-Assad airbase in Iraq.
Commander of the IRGC Aerospace Force Brigadier General Amir Ali Hajizadeh admitted that human error caused the incident.