2021-July-24 17:38
Politics
2021-June-8  14:26
Commander: Bright Horizon Ahead of Iran's Defense Industry
TEHRAN (FNA)- Bright future awaits Iran's defense industry, Deputy Commander of Islamic Revolution Guards Corps Aerospace Force Brigadier General Seyed Majid Mousavi said.
General Mousavi lauded the spectacular progresses in the defense equipment and arms sector, adding that brilliant future awaits the Iranian defense industry.
He made the remarks in his visit to the Exhibition of Achievements of Defense Industries Organization of the Ministry of Defense (MoD) on Monday.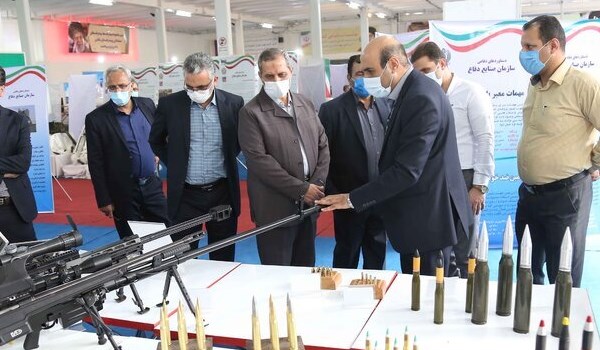 "The variety of weapons manufactured by the Defense Industries Organization along with paying due attention to smart-manufacturing of relevant equipment indicates strong, jihadi and inclusive management in line with moving towards the world's state-of-the-art technology and knowhow," the commander noted.
He reiterated that notable progresses in making different products in the sectors of transportation, health, oil and gas and petrochemicals show the effective application of military knowhow for civilian products required in the country.
 In relevant remarks in December 2020, Iranian Defense Minister Brigadier General Amir Hatami said that the country's experts are now able to meet all needs to weapons and military equipment by using indigenous capacities.
"… we are now in a situation that despite enemy's maximum pressure and all-out and cruel sanctions, we supply all internal needs as a result of efforts of our committed specialists in the defense industry, knowledge-based companies and cooperation of our Armed Forces," General Hatami said on Sunday December 20.
He also underlined Iran's superior hand in different scientific and human resources fields, and added, "We rest assured that we will live through this sensitive period of time honorably with resistance."