2021-June-19 16:28
Politics
2021-June-8  14:39
Iran, OPEC Review Mutual Cooperation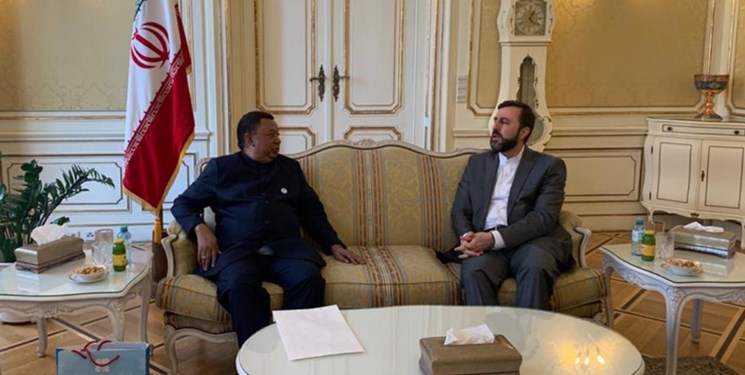 TEHRAN (FNA)- Iran's Ambassador and Permanent Representative to Vienna-based International Organizations Kazzem Qaribabadi and Secretary General of the Organization of the Petroleum Exporting Countries (OPEC) Mohammad Sanusi Barkindo in a meeting in the Austrian capital discussed bilateral relations.
"We discussed the latest developments regarding the global oil market and OPEC with OPEC Secretary-General Mohammad Barkindo," Qaribabadi tweeted on Tuesday.
OPEC is determined to continue its plan to increase oil supplies to world markets gradually.
In April, the agency had predicted that global crude oil demand would increase despite rising COVID-19 disease in India, so OPEC decided to offer 2.1 million barrels of crude a day in the market between May and July.
Since that decision, crude oil prices have risen 30 percent to $70 a barrel in 2021.