2021-July-28 17:50
Politics
2021-June-8  15:19
Ambassador Extends Condolences Over Pakistan Train Tragedy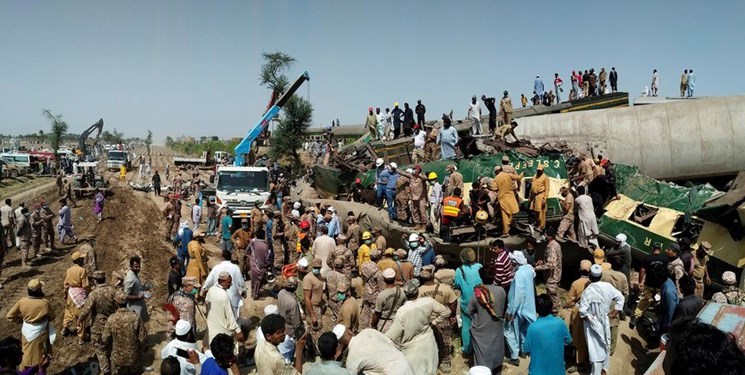 TEHRAN (FNA)- Iran's Envoy to Islamabad Seyed Mohammad Ali Hosseini expressed sorrow over the recent train accident in Pakistan's Sindh province that claimed over 60 lives.
Hosseini on a tweet on Tuesday voiced deep sorrow over loss of precious lives in the tragic collision of two trains in Dharki, in Southern province of Sindh.
He prayed for forgiveness of the dead, good health for the injured and patience for the survivors.
At least 60 passengers died in a collision between two trains near Ghotki on Monday.
According to Railways officials, Sir Syed Express collided with the Millat Express between Raiti and Obaro Railway stations and fourteen bogies derailed.
Police sources say four bogies of Millat Express were completely destroyed in the accident.
Relief and rescue efforts are in progress by Pakistan Army at the train incident site near Ghotki.