2021-June-23 04:05
Politics
2021-June-9  14:50
Zarif: Iran Prepared to Help Bring Peace in Yemen, Afghanistan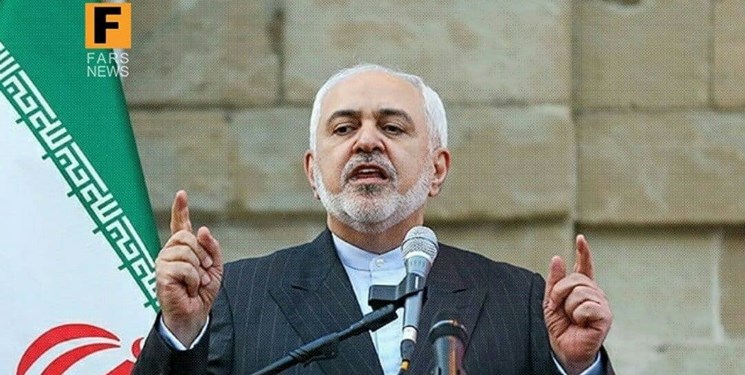 TEHRAN (FNA)- Iran's Foreign Minister Mohammad Javad Zarif voiced his country's readiness to set the ground for peace-oriented talks in Yemen and Afghanistan.
Zarif, elaborating on his meetings with UN representatives for Yemen and Afghanistan, wrote on his Twitter account that Tehran is prepared to ease the peace process in Yemen and Afghanistan.
He ruled out any extra-regional intervention in the region, adding that peace in the region will be settled by the regional countries.
Zarif emphasized that the siege on Yemen should be lifted and the peace process in Afghanistan should be continued with intra-Afghan talks.
Fruitful talks with UNSG SRs on Afghanistan, Mr. Arnault, and on Yemen, Mr. Griffiths.

Key theme: Peace processes must be owned by all Afghans and Yemenis—without external imposition.

Important common denominator: Iran seeks regional peace and stability. Ready to facilitate. pic.twitter.com/4kwUuUAHjb

— Javad Zarif (@JZarif) June 8, 2021
On Tuesday, Zarif in a meeting with UN Special Envoy for Yemen Martin Griffiths in Tehran on Tuesday stressed the necessity for ending the war in Yemen to settle the crisis in the poor Arab country.
Griffiths, for his part, informed Zarif of the results of his talks with the relevant sides of the Yemeni crisis.
Saudi Arabia and a number of its regional allies --- including the United Arab Emirates (UAE) --- launched a brutal war against Yemen in March 2015.
The war was launched to eliminate Ansarullah and restore the former regime of Abd Rabbuh Mansur Hadi to power in Yemen.
Yemeni armed forces and allied Popular Committees have, however, gone from strength to strength against the Saudi-led invaders, and left Riyadh and its allies bogged down in the country.
The Saudi-led military aggression has left hundreds of thousands of Yemenis dead, and displaced millions of people.
The Saudi war has also taken a heavy toll on the country's infrastructure, destroying hospitals, schools, and factories.
The UN says more than 24 million Yemenis are in dire need of humanitarian aid, including 10 million suffering from extreme levels of hunger. The world body also refers to the situation in Yemen as the world's worst humanitarian crisis.