2021-June-12 19:16
Society_Culture
2021-June-9  14:52
Iran Starts 2nd Phase of Fakhra Vaccine Human Clinical Test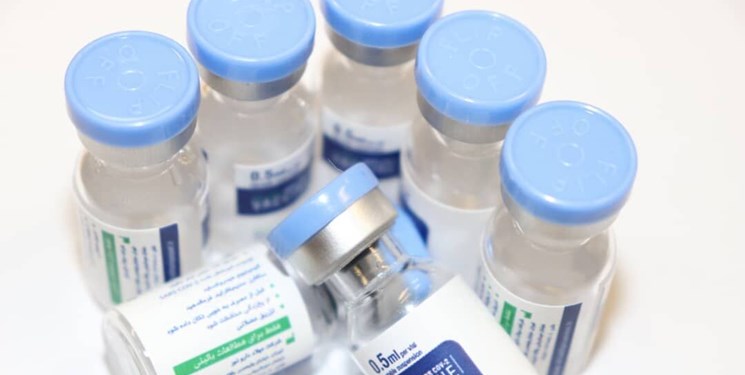 TEHRAN (FNA)- Iran started the clinical trial of 'Fakhra' vaccine, a spokesman for the project said, adding that the vaccine will be injected to 500 volunteers, aged 18- 70.
Reza Allah Veran said on Wednesday that the second phase of clinical trial for Fakhra coronavirus vaccine kicked off with injecting nuclear scientist martyr Dariush Rezayeenejad's wife who had volunteered for the jabs.
He added that the first phase of human test of the vaccine was finished by injection of the vaccine into 135 volunteers in a way that the health condition of all volunteers is good and no serious side effects have been reported.
"Medical screenings for volunteers of the vaccine at the second phase have been conducted," the spokesman said, adding that this vaccine will be injected to 40 and 50 volunteers daily.
He noted that the second human test phase of the vaccine will be conducted in Tehran but it is planned to do the third phase in other cities across the country.
Iran-made Fakhra coronavirus vaccine successfully completed its first human trial test on May 5.
On Mar 16, 2021, Iran started the first phase of clinical tests on "Fakhra" vaccine, which has been developed by the Iranian Defense Ministry, by injecting a shot to the son of the top martyred nuclear scientist, Dr. Mohsen Fakhrizadeh.
Son of Martyr Fakhrizadeh, the top Iranian scientist, was the volunteer to receive the Iranian FAKHRA vaccine in its first human trial.
Organization of Defensive Innovation and Research, a department in Iran's Defense Ministry, which was previously led by Dr. Fakhrizadeh, has developed the vaccine. Dr. Fakhrizadeh was assassinated on November 28, 2020.
The efforts of the agency leading to the development of the vaccine started with manufacturing COVID-19 test kits and level-3 portable laboratories.