2021-October-23 02:32
Politics
2021-June-9  14:57
FM: Iran to Pay UN Financial Share after Sanctions Removal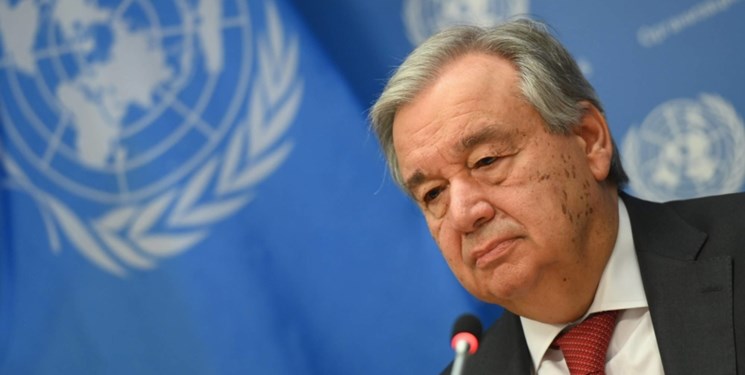 TEHRAN (FNA)- Iran's Foreign Minister Mohammad Javad Zarif said his country is fully committed to its UN obligations, stressing that Tehran will settle its financial contribution to the body as soon as sanctions are lifted.
In a letter to the UN Secretary-General António Guterres on Wednesday, Zarif emphasized that as soon as the sanctions imposed by the US against Iran are lifted, the Islamic Republic will settle its arrears to the UN.
 "I am writing to convey our strong dismay over the announcement that the Islamic Republic of Iran will lose its voting privileges in the United Nations General Assembly due to the arrears in the payment of its financial contribution to the United Nations," he wrote.
"This decision is fundamentally flawed, entirely unacceptable and completely unjustified, as Iran's inability to fulfill its financial obligations towards the United Nations is directly caused by unlawful unilateral sanctions imposed by the United States to punish those who comply with a Security Council Resolution," the diplomat noted.
"As you, and indeed the whole world, are well aware, the people of Iran have been under the most unprecedented economic warfare - and indeed economic terrorism - following the Trump administration's US unilateral withdrawal from JCPOA (shamelessly continued to this day by its successor as so-called "bargaining leverage") in material breach of peremptory norms of international law, the Charter of the UN and UNSCR 2231," Zarif stated.
The U.N. Secretary General Antonio Guterres said in a letter circulated on Wednesday June 2 that Iran and the Central African Republic are in arrears on paying their dues to the United Nations' operating budget and will lose their voting rights in the 193-member General Assembly.
In relevant remarks last week, Zarif denounced United Nation's denial of Iran's right to vote due to late payment, saying that the body could take its share from the huge money that has recently been stolen by the US.
"In the world of inverse facts, the United Nations deprives Iran of the right to vote in the general assembly due to late payment," Zarif wrote on his Twitter account, adding, "the UN can take its right share from the $110 million that the United States stole in its recent robbery."
He noted that the US sanctions have made it hard Iran to pay its food needs let alone the UN debts.