2021-July-23 22:45
Politics
2021-June-10  20:07
President Rouhani Underlines Importance of Ties with Russia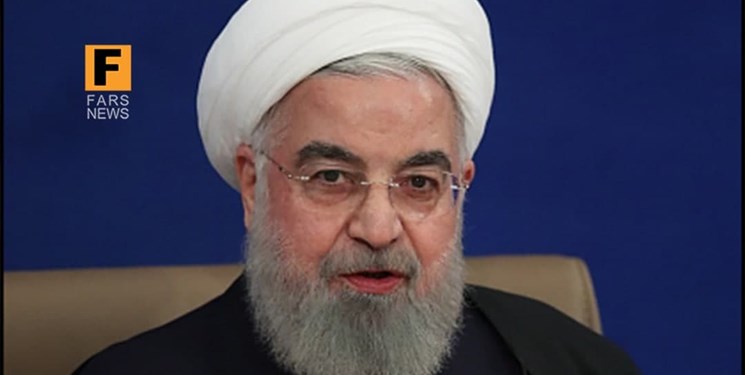 TEHRAN (FNA)- Iranian President Hassan Rouhani stressed importance of relations with Russia, saying that such ties benefit both nations and the region.
Rouhani said on Thursday that relations between Tehran and Moscow have grown in different fields during the past eight years.
President Rouhani made the remarks at the inauguration ceremony of four national projects related to the Ministry of Energy in the South and West of the country.
At his remarks, the president appreciated the Russian government for its cooperation in eight years.
As the president noted, Iran and Russia have had important cooperation on Syria, Azerbaijan, Caucasus, and the Eurasian Economic Union (EAEU).  
"Russia is a very important neighbor for Iran; and our cooperation is of benefit to both nations, the region, and the world," he said.
In recent years, Iran and Russia have had extensive cooperation in different political, economic and cultural fields.
In a relevant development in May, Iranian Ambassador to Russia Kazzem Jalali and Russian Deputy Foreign Minister Oleg Vladimirovich Syromolotov in a meeting in Moscow underlined the need to broaden bilateral relations in fighting terrorism and extremism.
During the meeting in the Russia capital, Jalali and Syromolotov discussed the important international issues in fighting counterterrorism and extremism.
The two sides reiterated their determination to fight the extremist and terrorist groups.
Jalali and Syromolotov discussed the prospects of Iran-Russia cooperation in the fight against terrorism.