2021-July-23 23:49
Iran Receives 9th Russian Sputnik-V Vaccine Cargo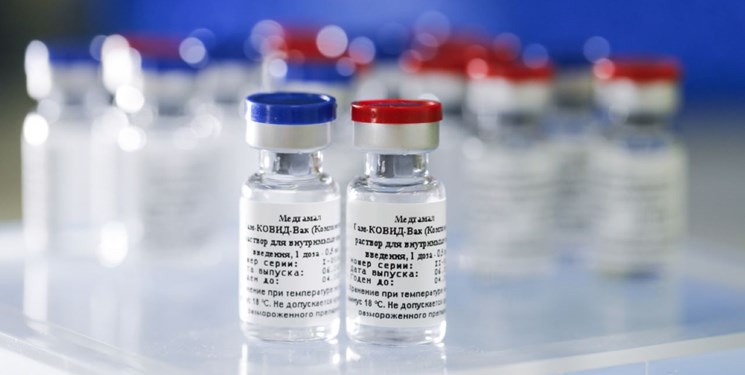 TEHRAN (FNA)- Iran took delivery of the ninth batch of the Russian COVID-19 vaccine 'Sputnik-V' amid its nation-wide combat against the epidemic.
The Iranian embassy in Moscow received the 9th consignment of 'Sputnik V' vaccine, including 100,000 doses, on Wednesday.
The vaccines will be sent to Tehran via the Iranian airline of Mahan on Thursday.
So far 900,000 doses of Sputnik V vaccines have been delivered to Iran.
Iran and Russia signed a contract in February 2020, for buying 2 million doses of Sputnik V vaccines, and late last month too, another contract for buying 60 million doses for vaccinating 30 million Iranian was finalized and signed that is scheduled to be sent to Iran from June to December 2021.
The effectiveness of Russia's Sputnik V vaccines has been approved by the health ministries of 60 countries with a total population of 3 billion people. More than 30 countries have already begun vaccinating their nations with this vaccine.
The Russian officials have announced that the test of the Sputnik V Corona vaccine on 3.8 million people has worked positively to 97.6%.
Upon the order by President Hassan Rouhani, Iran began vaccination against COVID-19 with a Russian-developed vaccine – Sputnik V on February 9.
The son of Health Minister Saeed Namaki was the first Iranian person to receive the vaccine.