2021-August-3 22:05
Society_Culture
2021-June-12  11:28
Iran-Made COV-Pars Vaccine's Safety Approved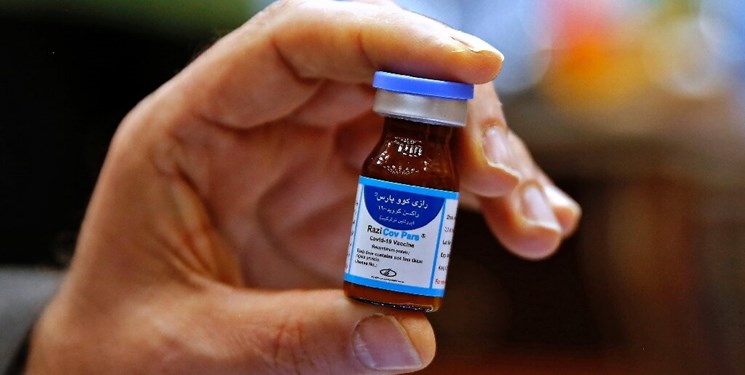 TEHRAN (FNA)- Iranian Razi-COV Pars coronavirus vaccine has been approved as a harmless product, an official with Razi Vaccine and Serum Research Institute said.
Mohammad Hassan Fallah Mehrabadi said that the injected-inhaled recombinant coronavirus protein vaccine has been proved safe in the first phase of human clinical test, and it has now been reconfirmed in the second phase too.
"The vaccine's immunogenicity and efficiency is yet to be verified in the second phase and in the third phase of human clinical test respectively," Mehrabadi added.
He said that 20,000 to 30,000 people are expected to volunteer to receive the vaccine in the third phase of clinical test.
In relevant remarks in April, the main researcher of the clinical study of the vaccine said that no serious and worrying side effects have been observed in the human trial of COV-Pars coronavirus vaccine, adding that it can be mass-produced late in summer.
"The conditions for the mass-production of the COV-Pars vaccine are expected to be in place by the end of Summer," Saeed Kalantari said on Wednesday April 21.
The first and second injections in the first phase of the clinical trial of the vaccine were successfully completed, and today the inhaled dose was prescribed for the first time, he added.
"So far, no serious side effects have been observed in the process of the study and the vaccine has shown very few insignificant side effects," Kalantari said.