2021-August-2 16:46
World
2021-June-14  18:34
Putin Dismisses 'Absurd' Claims of Russian Role in Cyberattacks Against US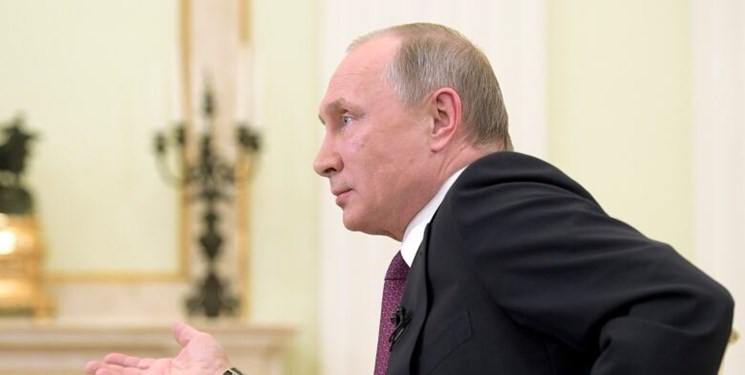 TEHRAN (FNA)- US claims of Russian hackers or the Russian government of being behind cyberattacks in the United States are absurd, Russian President Vladimir Putin told NBC in a wide-ranging interview on Monday.
"We have been accused of all kinds of things", Putin said, adding, "Election interference, cyberattacks, and so on and so forth. And not once, not once, not one time, did they bother to produce any kind of evidence or proof. Just unfounded accusations".
The Russian president reiterated Moscow's calls to cooperate in the fight against cybercrime, raising hope that the two sides "will be able to set up this process".
He expressed concern that the United States, being a high-tech country, has the capability and intent to target Russia.
"The US is a high-tech country, NATO has declared cyberspace an area of combat, it means they are planning something, they are preparing something. So, obviously, this cannot but worry us. I'm not afraid, but I bear in mind that it is a possibility," he told NBC.
A major US fuel transporting facility Colonial Pipeline was targeted by a ransomware attack on May 7, which triggered a gas outage crisis across a handful of US states. The attack was attributed to an unknown group of allegedly Russian-speaking hackers. However, President Joe Biden said on several occasions that there was no evidence Russia was involved.
Just weeks later, a cyberattack on an international company and the world's largest meat producer, JBS Foods, led to the temporary closure of all of its beef factories in the United States. The US administration said it believes some of the members of the hacker groups reside in Russia.
Answering interviewer Keir Simmons' question about Alexei Navalny, Putin said Russia was not in the habit of assassinating people, denying ordering him killed.
When the NBC journalist suggested that Navalny was not just any prisoner, the Russian president said, "He will not be treated any worse than anybody else".
The Russian president stated that he would consider a prisoner exchange with the United States as there are more Russians in US prisons than Americans in Russian jails.
"I know we have certain US citizens who are in prison after [being] convicted. But if one considers the number of Russian Federation citizens who are in US prisons than these numbers don't even compare", he said.
In response to the interviewer's question about Russia's troop movements near the Ukrainian border, Putin hit back saying that the nation carries out its military exercises on its own soil, whereas NATO routinely conducts manoeuvres near the Russian border.
"Imagine if we sent our troops into direct proximity to your borders", Putin said, adding, "What would have been your response?"
Moscow, has repeatedly expressed concern regarding an increased NATO military presence in Europe, including the Alliance's ongoing Wastward expansion.
The Kremlin has underscored that Russia poses no threat to other nations, but it will not ignore actions that endanger its national interests.
Putin's expansive interview with NBC comes just mere days before the Russian president is expected to sit down for talks with his US counterpart Biden in Geneva, Switzerland.