2021-August-3 03:28
Politics
2021-June-15  13:12
Official Censures Riyadh for Reneging on Previous Hajj Plan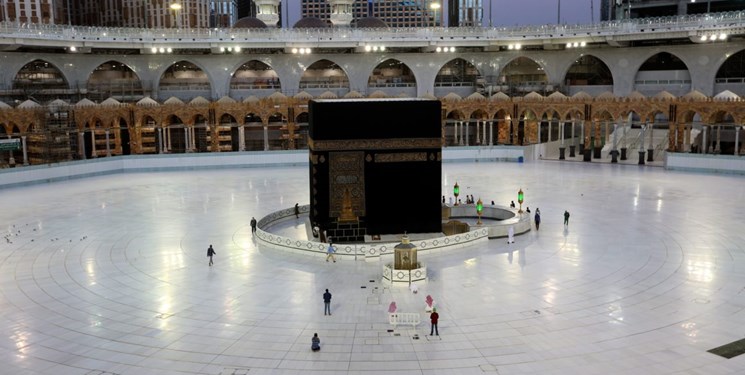 TEHRAN (FNA)- Vice-Chairman of Iran's Hajj and Pilgrimage Organization Akbar Rezayee rebuked Saudi Arabia for imposing a ban on foreign Hajj pilgrims, adding that Iran had taken all the necessary measures to ensure safety of its pilgrims.
Rezayee criticized Riyadh's decision to limit this year's Hajj to 60,000 citizens and residents of the country, saying that the Iranian Hajj organization had fully prepared itself for this year's Hajj before the Saudi announcement. 
"All important measures including observing instructions, computerized systems, health protocols, vaccination of pilgrims, etc. were done and we were fully ready for all scenarios related to dispatching Iranian pilgrims," the official added.
He said that many Islamic countries, including Iran, had already begun vaccinating their citizens, and that Saudi Arabia initially conditioned this year's Hajj on negative coronavirus test results and physical health of foreign pilgrims, noting that the Saudis were expected to let in pilgrims from some Islamic countries, but later called off the planned scheme.
The Saudi Ministries of Health and Hajj announced on Saturday that a total of 60,000 pilgrims will be allowed to perform the pilgrimage this year, which will begin mid-July.
Supreme Leader's Representative in Hajj and Pilgrimage Affairs Seyed Abdol-Fattah Navab lashed out at Saudi Arabia's decision to cancel this year's Hajj ceremony for pilgrims from other countries.
Navab criticized Riyadh for canceling Hajj for foreign pilgrims this year, noting that the Saudi officials could have solved the problem resulting from the coronavirus pandemic through correct planning.
"Saudis have been very reluctant to announce the decision on Hajj this year, while they could have decided to let pilgrims in from other countries in limited numbers," he went on to say.
Navab strongly criticized Saudis for not consulting with officials of other countries before making their decision, saying, "while this year's Hajj pilgrimage is limited to 60,000 Saudi citizens, no Iranian will be able to attend this pilgrimage this year as the Iranian embassy is closed in Riyadh."