2021-October-23 03:10
Politics
2021-June-15  19:34
Tehran, Masqat Stress Enhancement of Friendly Ties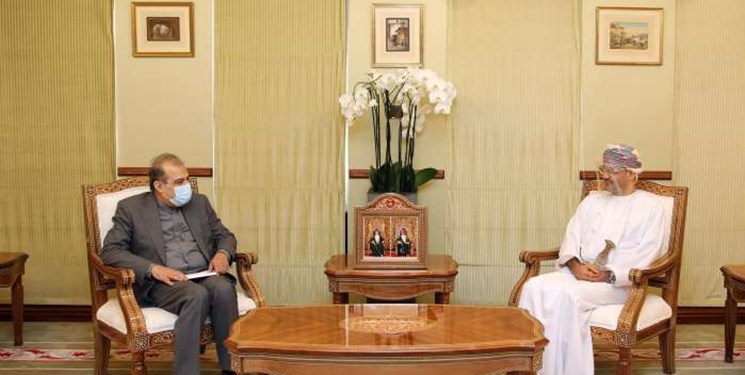 TEHRAN (FNA)- Iranian Foreign Minister's Assistant for Special Political Affairs Ali Asqar Khaji and Omani Minister of Foreign Affairs Sayyid Badr bin Hamad bin Hamood Al Busaidi underlined importance of boosting bilateral friendly relations.
Khaji and Al Busaidi on Tuesday called for strengthening bilateral relations in various fields.
The Iranian delegation also met with Omani officials during which the two sides discussed regional and international issues.
In late April, Iranian Foreign Minister Mohammad Javad Zarif and Deputy Prime Minister for the Council of Ministers in the Sultanate of Oman Sayyid Fahd bin Mahmoud Al-Said in a meeting in Masqat underlined the need for the removal of obstacles to the further development of bilateral relations.
During the meeting, Zarif and al-Said discussed bilateral relations and regional developments.
The two sides also emphasized the privileged relations between Iran and Oman based on the will of the leaders of the two countries.
They stressed their determination to remove obstacles and speed up the decisions taken by the high-ranking officials of the two countries.