2021-July-28 17:17
Politics
2021-June-16  13:20
Commander: Iran Upgrades Air Defense Equipment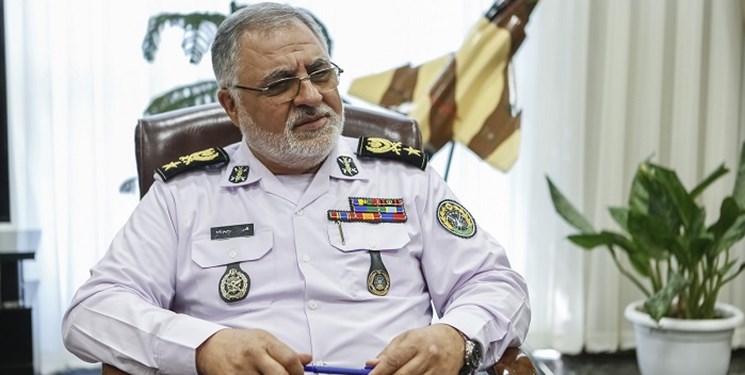 TEHRAN (FNA)- Commander of Khatam al-Anbia Air Defense Base Brigadier General Qader Rahimzadeh underlined major progress in upgrading air defense systems and in training specialists.
"The air defense systems, including combat, operation, collection, and electronic warfare systems, were updated in accordance with potential threats," General Rahimzadeh said.
He reiterated that monitoring all activities in the region is one of the tasks of the Air Defense, and said that preparing and upgrading air defense equipment in accordance with the threats is on its agenda. 
"The air defense systems in Iran are interconnected in the form of networks, and this has ensured security and authority in the Iranian sky," he added.
In relevant remarks late April, Commander-in-Chief of the Iranian Armed Forces and Leader of the Islamic Revolution Ayatollah Seyed Ali Khamenei in a decree appointed Brigadier General Qader Rahimzadeh as the new commander of Khatam Al-Anbia Air Defense Base.
"Given the commitment, merit and valuable experiences and at the proposal of the Chief Commander of Army Forces of the Islamic Republic of Iran, you are appointed as the Commander of the Khatam al-Anbia Air Defense Base," the Leader wrote in his decree on Wednesday April 28.
"A synergistic and transformational approach for the impenetrable defense of the country's skies is expected from you by using the high capabilities and capacity of the Armed Forces and the country as well as strengthening integrated network system and controlling of the air defense," it added.
"I wish you ever more success and prosperity in the new position. Here, I seize this opportunity to express my thanks to the unsparing and valuable services of former commander of the Air Defense Base Major General Abdol Rahim Mousavi," the Leader said.