2021-September-24 01:29
Society_Culture
2021-June-17  15:09
Iran's Taekwondo Athletes Win 6 Colorful Medals on 1st Day of Asian Championships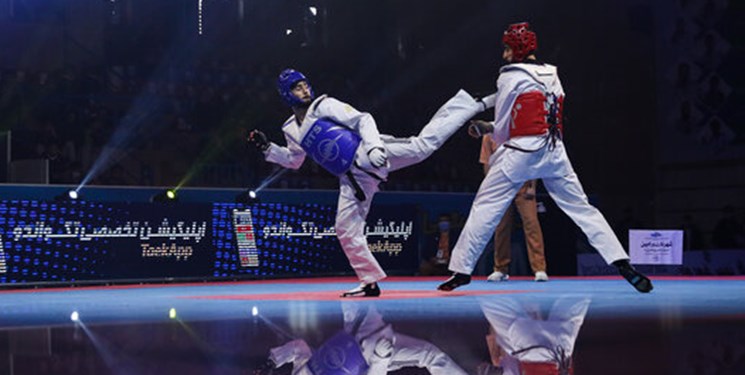 TEHRAN (FNA)- The Iranian taekwondokas won six colorful medals, including one gold medal, on the first day of the Asian Championships underway in Beirut, Lebanon.
The Iranian taekwondo athletes won one gold, one silver and four bronze medals at the 24th Asian Championships which kicked off in Beirut on Wednesday with the participation of 189 taekwondo fighters from 21 countries.
The 24th Asian Championships will last for three days in the Lebanese capital.
Negar Esmailyee bagged a gold medal at the -46kg weight category in the women's division; Hossein Lotfi also won a silver medal at -54kg weight category in the men's division became the vice-champion.
A sum of four bronze medals were won by Ghazal Soltani, Nahid Kiani, Fereshteh Khazayee and Zeinab Esmailyee in women's division.
It is worth noting that, Iran's Poomsae national team finished runner up after winning 2 gold, 7 silver and 2 bronze medals in both men's and women's divisions at the 6th Asian Taekwondo Poomsae Championships on Monday.
Furthermore, the national Iranian para taekwondo team in both men and women's divisions became champions for the sixth year in a row at Asian championships on Tuesday.
In a relevant development in mid-November 2020, the Iranian athletes participating in the first-ever 2020 Asia Taekwondo Poomsae Championships won a remarkable number of colorful medals at the end of the final stage of the event.
The 2020 Asia Taekwondo Poomsae Championships were held online on November 12-14 in two standard individual and innovative sections, with each country being able to nominate a maximum of two players in each age category.
The final stage of the competitions was broadcast live on the Internet.