2021-July-25 05:25
Politics
2021-June-19  13:36
Deputy Minister: No Security Incident, Sabotage Act during Presidential Elections in Iran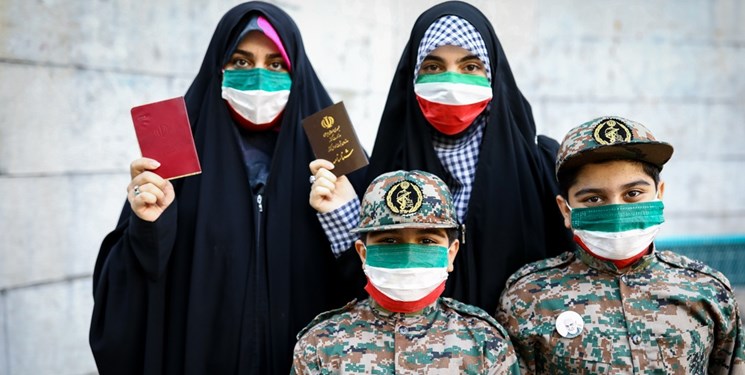 TEHRAN (FNA)- Iran's Deputy Interior Minister for Security Affairs Hossein Zolfaqari said that no security incident or sabotage act was reported during the presidential and the Islamic city and village councils elections on Friday.
"We had planned for establishment of security during elections since six months ago. No security incident happened during the yesterday elections thanks to our intelligence supremacy," Zolfaqari told reporters in Tehran on Saturday.
He added that 300,000 security forces were directly involved in providing security to the ballot stations and 300,000 others were indirectly involved in establishment of security at the borders and cities.
Zolfaqari, meantime, said that a sabotage team which intended to distort the country's power system was disbanded and its members were arrested before elections, noting that some footages which have been circulated on the net showing people writing names of certain candidates on the ballot papers in a mass are fake.
Preliminary results of the Friday presidential elections in Iran showed that Seyed Ebrahim Rayeesi has won the race, the interior ministry announced.
Iranians began voting in the early hours of Friday in a contest among 4 candidates in the 13th presidential elections and also for the 6th Islamic city and village council elections across the country.
State television showed people's presence at polling stations in several cities and towns, quoting officials that over 59 million Iranians out of the more than 85 million population are eligible to vote.
Polls closed in Iran's 2021 presidential election after 19 hours of voting nationwide and in various foreign countries.
Voting stopped at 02:00 am local time on Saturday (June 19), 19 hours after they opened across the country at 07:00 am on Friday, June 18.
Any voters happening to still be inside polling stations and waiting to cast their vote were able to do so, however.
Polling was extended several times to accommodate incoming voters and to observe health protocols amid the COVID-19 pandemic.
Vote counting has begun. And the Interior Ministry is expected to start announcing election results gradually as ballots are counted.
For Iranians, the most pressing domestic issue is the economy. In addition, COVID-19 is still a serious problem for Iran.
In addition to presidential elections, people went to the polls to participate in the 6th Islamic city and village council elections across the country as well as midterm Assembly of Experts elections in 4 provinces, including Tehran, Khorassan Razavi, Qom and Mazandaran, and midterm parliament elections in several provinces, including Tehran, East Azerbaijan, Gilan, Markazi, Kohgilouyeh and Boyer Ahmad and Hamedan.
The Iranian interior ministry on May 25 declared the names of 7 hopefuls qualified by Iran's vetting body, the Guardian Council, to run in the presidential race.
The 7 approved candidates included Iran's Judiciary Chief Seyed Ebrahim Rayeesi, Secretary of Iran's Expediency Council and former IRGC commander Mohsen Rezayee, Iranian reformist politician and former Governor of Isfahan Province Mohsen Mehr Alizadeh, former secretary of the Supreme National Security Council of Iran Saeed Jalili, Iranian Member of the Parliament Alireza Zakani, Governor of the Central Bank of Iran (CBI) Abdolnasser Hemmati and Parliament's Vice-Speaker Seyed Amir Hossein Qazizadeh Hashemi.
The disapproved candidates had the opportunity to protest at their disqualification vote and the qualified candidates could start their campaign as of May 25 until 24 hours before elections.
Several candidates, including former Defense Minister Hossein Dehqan and former Oil Minister Rostam Qassemi, dropped out of the race in Rayeesi's favor before the Guardian Council declared its decision on their qualification.
In the past few days, Alireza Zakani and Saeed Jalili announced their pullout from the Friday presidential election in favor of Ebrahim Rayeesi, while Mohsen Mehr Alizadeh declared his withdrawal in support of the main reformist-moderate camp nominee Abdolnasser Hemmati.
Rayeesi appeared to be the front-runner among four candidates running for president in Iran, according to the polls before elections.