2021-July-24 20:45
Politics
2021-June-19  17:35
Iranian Army's 74th Naval Fleet Returns after 3 Months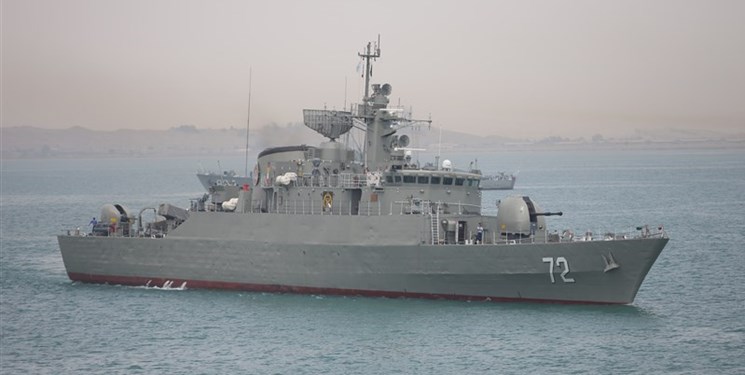 TEHRAN (FNA)- The 74th Fleet of Iran's Navy came back to territorial waters at Southeastern Chabahar port after sailing in the high seas for three months.
The 74th Naval Fleet of the Iranian Army that was in the Gulf of Aden and Bab al-Mandeb Strait on a mission returned home after 91 days.
The fleet was welcomed by the Navy commanders and their families at the strategic Southeastern port.
Commander of the Third Naval Zone of Iran's Navy Rear Admiral Mostafa Tajodini praised the fleet and their families for their services.
He said that that the presence of Iranian Navy in the international waters conveys a message of peace and friendship for other nations.
In a relevant event on June 14, Iran's Army Commander Major General Abdolrahim Mousavi said the presence of Iranian vessels in the Western Hemisphere is a turning point for the Navy.
General Mousavi said, during the ceremony to deliver Dena destroyer and Shahin minehunter to the Navy on Monday, that Iran's naval vessels are capable of sailing 14,000 kilometers away from the country's waters without docking in other countries' ports, and added that this is a turning point for the Islamic Republic of Iran's Navy.
He went on to say that no factor can hinder the mission of the Iranian navy in high seas.