2021-July-30 15:01
Politics
2021-June-19  18:07
Several Regional Leaders Congratulate Election of Rayeesi as Iran's President
TEHRAN (FNA)- Several leaders of the neighboring and regional states felicitated election of Ebrahim Rayeesi as the new president of Iran, hoping for the further broadening of relations with Tehran during his presidency.
Pakistani Prime Minister Imran Khan congratulated Rayeesi on his landmark victory in the Islamic Republic of Iran's 13th presidential elections.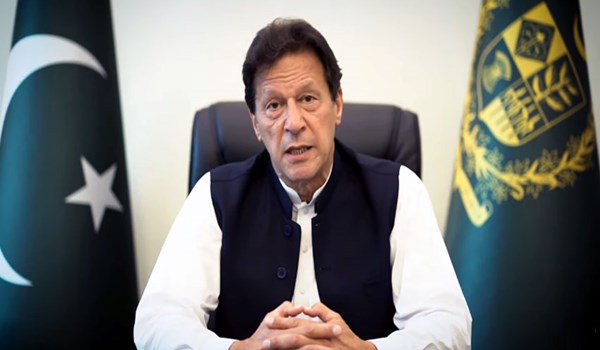 Imran Khan in a tweet on Saturday said congratulations to "brother Rayeesi". "We look forward to working with him for further strengthening our fraternal ties and for regional peace, progress and prosperity."
Also, Iraqi President Barham Salih and Head of the Islamic Supreme Council of Iraq (ISCI) Ammar al-​Hakim in separate messages congratulated Rayeesi and Supreme Leader of the Islamic Revolution Ayatollah Seyed Ali Khamenei on his election.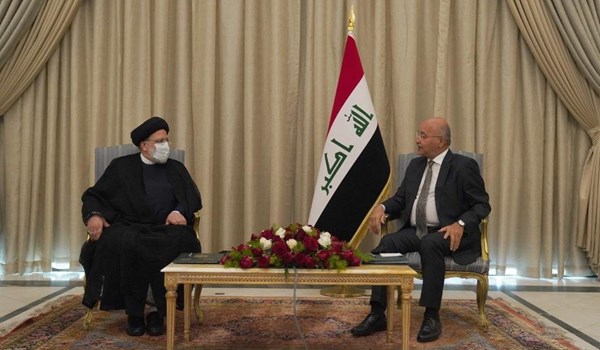 "In Iraq, we look forward to strengthening strong ties with our neighbor Iran and its people, who have had genuine civilizational, cultural, and social ties with our people throughout history," Salih said in his message.
Also, Syrian President Bashar al-Assad sent a congratulatory message to Rayeesi, saying, "I take this opportunity to express my interest and desire to strengthen cooperation in line with bilateral relations and common interests of the Syria Arab Republic and the Islamic Republic of Iran."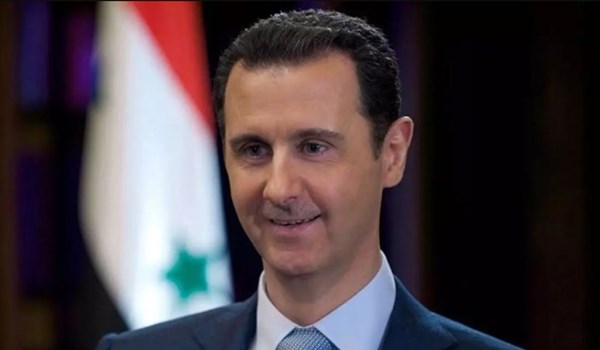 Meantime, Lebanese Speaker Nabih Berri congratulated Rayeesi, stressing, "Just as Iran has stood firm against sanctions, it is steadfast in safeguarding its rights and achievements."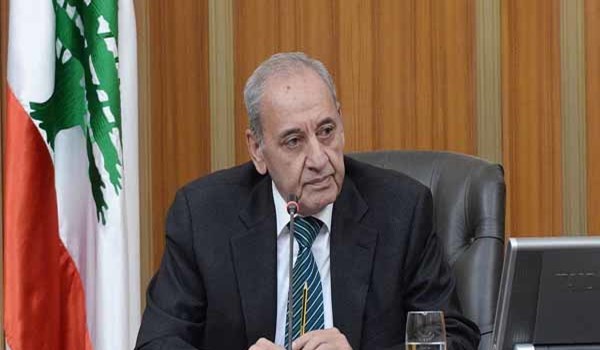 Earlier, Russian President Vladimir Putin had also congratulated Rayeesi for election as the new president of Iran, hoping for the further expansion of friendly ties between Tehran and Moscow during his tenure.
"Congratulations on your election as the president of the Islamic Republic of Iran," Putin wrote in his message on Saturday.
"Relations between our countries have traditionally been friendly and based on good neighborliness. I hope that your Excellency's activity in this great position will contribute to the increasing development of constructive mutual cooperation in various fields as well as joint interaction in international affairs. This issue is fully in the interests of the Russian and Iranian nations and will consolidate regional security and stability," he added.
"I wish you success as well as health and well-being," Putin said.
Preliminary results of the Friday presidential elections in Iran showed that Rayeesi has already secured a win in the race, the interior ministry announced.
"Mr. Seyed Ebrahim Rayeesi, has gained more than 17 million and eight hundred thousand votes, Mr. Mohsen Rezayee garnered more than 3 million and three hundred thousand votes, Mr. Abdol Nasser Hemmati earned more than two million and four hundred thousand votes and Mr. Amir Hossein Qazizadeh Hashemi gained more than a million votes until this moment," Iranian Deputy Interior Minister Jamal Orf said on Saturday.
He added that some 28.6 million votes have so far been counted that is around 90% of the votes cast in this election.
Orf said he was not offering precise figures because vote counting was still going on, adding that he was merely providing preliminary updates.
Iranians began voting in the early hours of Friday in a contest among 4 candidates in the 13th presidential elections and also for the 6th Islamic city and village council elections across the country.
State television showed people's presence at polling stations in several cities and towns, quoting officials that over 59 million Iranians out of the more than 85 million population are eligible to vote.
Polls closed in Iran's 2021 presidential election after 19 hours of voting nationwide and in various foreign countries.
Voting stopped at 02:00 am local time on Saturday (June 19), 19 hours after they opened across the country at 07:00 am on Friday, June 18.
Any voters happening to still be inside polling stations and waiting to cast their vote were able to do so, however.
Polling was extended several times to accommodate incoming voters and to observe health protocols amid the COVID-19 pandemic.
Vote counting has begun. And the Interior Ministry is expected to start announcing election results gradually as ballots are counted.
For Iranians, the most pressing domestic issue is the economy. In addition, COVID-19 is still a serious problem for Iran.
In addition to presidential elections, people went to the polls to participate in the 6th Islamic city and village council elections across the country as well as midterm Assembly of Experts elections in 4 provinces, including Tehran, Khorassan Razavi, Qom and Mazandaran, and midterm parliament elections in several provinces, including Tehran, East Azerbaijan, Gilan, Markazi, Kohgilouyeh and Boyer Ahmad and Hamedan.
The Iranian interior ministry on May 25 declared the names of 7 hopefuls qualified by Iran's vetting body, the Guardian Council, to run in the presidential race.
The 7 approved candidates included Iran's Judiciary Chief Seyed Ebrahim Rayeesi, Secretary of Iran's Expediency Council and former IRGC commander Mohsen Rezayee, Iranian reformist politician and former Governor of Isfahan Province Mohsen Mehr Alizadeh, former secretary of the Supreme National Security Council of Iran Saeed Jalili, Iranian Member of the Parliament Alireza Zakani, Governor of the Central Bank of Iran (CBI) Abdolnasser Hemmati and Parliament's Vice-Speaker Seyed Amir Hossein Qazizadeh Hashemi.
The disapproved candidates had the opportunity to protest at their disqualification vote and the qualified candidates could start their campaign as of May 25 until 24 hours before elections.
Several candidates, including former Defense Minister Hossein Dehqan and former Oil Minister Rostam Qassemi, dropped out of the race in Rayeesi's favor before the Guardian Council declared its decision on their qualification.
In the past few days, Alireza Zakani and Saeed Jalili announced their pullout from the Friday presidential election in favor of Ebrahim Rayeesi, while Mohsen Mehr Alizadeh declared his withdrawal in support of the main reformist-moderate camp nominee Abdolnasser Hemmati.
Rayeesi appeared to be the front-runner among four candidates running for president in Iran, according to the polls before elections.
Ayatollah Dr. Seyed Ebrahim Rayeesi, 61, is the eighth president of Iran. He was born in Mashhad into a religious family and lost his father when he was five years old. He spent his childhood years working and selling books as well as studying. He entered the seminary of Mashhad at the age of 12 and came to Qom at the age of 15 to continue his education. He had a strong presence in the struggles leading to the Islamic Revolution and after the victory of the Islamic Revolution, with the election of martyr Ayatollah Beheshti as the judiciary chief he entered the judiciary of the Islamic Republic. The prosecutor of the cities of Karaj and Hamedan, and the deputy prosecutor of Tehran, were among his first positions in the judiciary. In 1988, due to his determination and legal skills, he was twice directly assigned special judicial missions by late Imam Khomeini. Rayeesi was the Prosecutor of Tehran for 5 years, 10 years as the Head of the General Inspectorate and 10 years as the First Deputy of the Judiciary and also the Attorney General.
He continued his seminary courses until obtaining the degree of Ijtihad and since 2006 he represented the people of South Khorassan in the Assembly of Experts and was elected as the first deputy chairman of this assembly with a majority of votes in 2018.
Rayeesi, after obtaining a master's degree in private law, also defended his doctoral dissertation in jurisprudence and private law with honors at Shahid Motahari University. He is the author of several volumes of specialized jurisprudential and legal books. Rayeesi also has a history of teaching law courses at Tehran universities and a chair for teaching higher levels of courses outside of jurisprudence and principles.
Following his election by the Leader of the Islamic Revolution as the custodian of Astan Qods Razavi (Imam Reza's shrine in Mashhad) in ​​March 2016, serious changes occurred in the management and administration of the complex in a short period of time and made it one of the most important social service institutions in removing poverty and backwardness from deprived areas in Mashhad and other cities of the country. Due to the high level of trust that was created in the activities of Astan Qods Razavi, donations and endowments were doubled, and by leaving economic projects such as malls, Astan Qods Razavi reached its desired position.
Participating in the twelfth presidential election and gaining 16 million votes, put Rayeesi, as a scientific, cultural and judicial figure, in the position of one of the famous political figures of the country. His appointment as the Judiciary Chief in March 2019 was his latest position before the recent elections. Ayatollah Khamenei praised the proposed development plan presented by Rayeesi and tasked him with implementation of the plan accurately and scheduled.
Rayeesi created a new development in the judiciary by opening the doors of the judiciary to legal and non-legal thinkers and launching provincial trips. He increased the social capital of the judiciary tangibly by resolving the problems facing the system, extensive use of electronic systems, establishment of political courts, amnesty for security convicts and participation in scientific, academic and student circles, as well as public meetings with various groups, including workers and entrepreneurs.
Rayeesi gained a high degree of trust and popularity in the public opinion with a deep understanding of the demands of the people, which had peaked since the economic turmoil of 2018, and dealing widely and openly with economic corruption and major corruptors inside and outside the Judiciary, regardless of political affiliations. Revitalization and launching of more than 2,000 plants and economic complexes was another aspect of his managerial masterpieces in the judiciary. Opinion polls in December 2020 showed that Rayeesi has 73% popularity among the Iranian citizens which provided a strong support for advancing the judicial development plan.
As the 13th presidential election approached, a widespread wave of elite and public demands for his candidacy raised, making him to enter the election arena on the last day of registration. Although the polls launched by the country's reputable centers showed that Rayeesi was ahead of other registered candidates, he tried to increase public trust by presenting plans and, more importantly, re-reading his record, during the election campaign.
Now, at the beginning of the 15th solar century, the Islamic Republic of Iran, with a government supported by a vast majority of the people and trusted and confirmed by the political groups, streams and governing institutions, is on the path of a serious development in the executive sovereignty that can accelerate the realization of the Islamic Revolution's great causes.