2021-July-25 03:48
Politics
2021-June-20  11:33
3 Assailants of Iranian Lady in Birmingham Arrested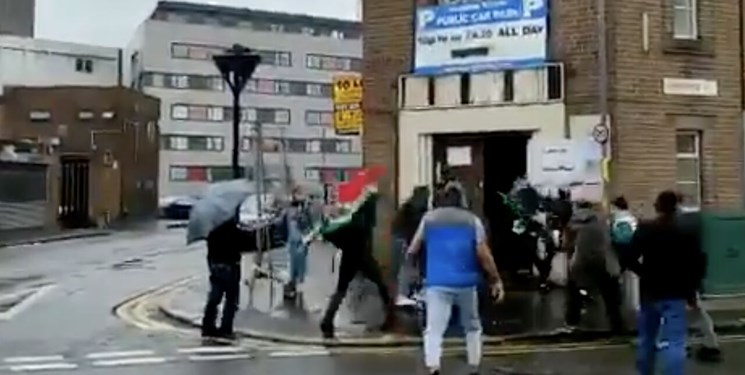 TEHRAN (FNA)- Iran's Chargé d'affaires in London Mehdi Hosseini Matin said three assailants who had attacked an Iranian woman in Birmingham for voting in Iran's presidential election have been arrested.
"We are in contact with the lady and her husband and son who were beaten by cowardly terrorist elements on the election day in Birmingham," Hosseini Matin wrote on hi Twitter account, adding that three attackers have been arrested.
"Her attackers are still threatening them," he said, stressing that Iran's embassy in the UK will seriously pursue the issue.
Counterrevolutionary elements on Friday attacked an Iranian woman in Birmingham who was participating at the polling station to cast her vote. The attack injured her head.
Iranian High Council of Human Rights (HCHR) condemned recent assaults by counterrevolutionary elements on Iranian voters in Britain, Australia and New Zealand.
"Today, Iranian nationals in the UK, Australia, and New Zealand, who went to the polling stations to determine their own destiny, were assaulted despite police presence," HCHR wrote on its Twitter account.
"These countries and Canada, which deprived half a million Iranians of voting in elections, are all being led by Royal office," it added.