2021-July-24 19:53
Politics
2021-June-22  12:04
World Leaders Continue Sending Congratulation Messages over Rayeesi's Election as Iran's New President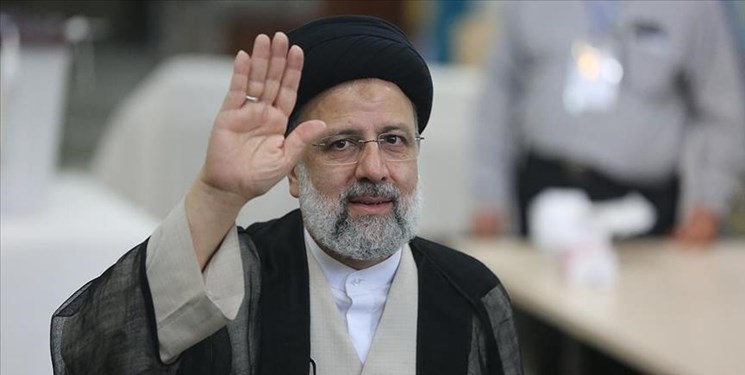 TEHRAN (FNA)- World leaders continue felicitating Seyed Ebrahim Rayeesi over his election as the country's new president.
North Korean Leader Kim Jong-un in a message felicitated Rayeesi on election, stressing his country's interest in the further expansion of ties with Iran.
"Your election as the president shows the deep confidence of the Iranian people in your Excellency and their high expectations from you," he added.
Also, Afghan President Ashraf Ghani in a phone conversation with Rayeesi, congratulated him over victory in presidential election, saying, "I hope that the election of the president-elect will help further expansion of relations and cooperation between the two countries in various fields."
Algerian President Abdelmadjid Tebboune also in a message on his twitter page felicitated Rayeesi on election.
Also, Turkmen President Gurbanguly Berdimuhamedow, in a message on Monday, congratulated the Iranian president-elect on his victory in the June 18 presidential election.
Berdimuhamedow said in a message that the bilateral relations between Turkmenistan and Iran as neighboring countries have been known as good neighborly relations.
Referring to the friendly relations with Iran, he added that Iran-Turkmenistan relations will be further developed in the interests of the two states based on deep-rooted experiences and mutual respect.
He wished good health and success for the Iranian president-elect and peace, stability, and prosperity for the entire Iranian nation.
Also, Chinese President Xi Jinping issued a message on Monday to felicitate Rayeesi on being elected as Iran's new president.
Noting that Iran and China are strategic partners, Xi said that he attaches special significance to the expansion of relations between the two countries.  
The Chinese president said he was willing to work with the Iranian president-elect to strengthen strategic relations, develop mutual political trust and deepen mutually beneficial cooperation.
Meantime, Japan's top Government Spokesman Katsunobu Kato said Tokyo intends to deepen friendly relations with Tehran during Rayeesi's tenure.
"We hope Iran will play a constructive role in easing tensions in the Middle East and stabilize the situation under President-elect Rayeesi," Kato was quoted by the Japanese media as saying.
"Peace and stability in the region is extremely important to Japan," given about 90 percent of Japan's crude oil imports come from the Middle East, he added.
Also, Indian President Ram Nath Kovind, in a message on Sunday, congratulated Rayeesi on his victory in the June 18 presidential election.
Ram Nath Kovind said he is confident that bilateral relations between India and Iran will continue to grow under his leadership.
"Felicitations to Ebrahim Rayeesi on being elected as the next President of the Islamic Republic of Iran. I am confident our close and warm bilateral relations will continue to grow under your leadership," he tweeted.
Indian Prime Minister Narendra Modi had also on Sunday congratulated Iran's president-elect on the election victory.
"Congratulations to His Excellency Ebrahim Rayeesi on his election as President of the Islamic Republic of Iran, I look forward to working with him to further strengthen the warm ties between India and Iran," Modi wrote on his Twitter account.
Meantime, President of Serbia Aleksandar Vučić sent a message to Rayeesi to offer congratulations to him on his victory.
The Serbian president wished Iran's president-elect success in his serious responsibility to serve the interests of the Islamic Republic of Iran and the Iranian people.
Also, Lebanese President Michel Aoun in a message on Monday congratulated the victory of Rayeesi in the Iran 2021 Presidential Election.
In this message, Aoun emphasized the need for developing and enhancing bilateral ties between the Islamic Republic of Iran and Lebanon in the new administration and wished Rayeesi great success in his new tenure.
In a congratulatory message to the Iranian president-elect, Nigerian President Muhammadu Buhari described him as an experienced politician who would be able to lead Iran to a better future.
Also, OPEC Secretary-General Mohammad Sanusi Barkindo felicitated Rayeesi over his victory in the 13th presidential election.
Meantime, Chairman of the Caucasus Muslims Office Sheikh ul-Islam Hajji Allahşükür Paşazade in a message congratulated Rayeesi on his election as President-elect of Iran.
He emphasized the deepening of friendship and brotherhood between the two countries of Iran and the Republic of Azerbaijan and the comprehensive expansion of relations, especially religious relations.
Iranian Interior Minister Abdolreza Rahmani Fazli announced on June 19 that Rayeesi has been elected as the new president of the country with 17,926,345 votes cast in his favor in the June 28 elections.
"Of the total number of eligible voters, which was 59,310,307, the total number of votes cast was 28,933,004, which shows a turnout of 48.8%," Rahmani Fazli told reporters.
"Mr. Seyed Ebrahim Rayeesi, with 17, 926, 345 votes, stood first and was elected as the president," he added.
Rahmani Fazli said that Mohsen Rezayee Mir Qa'ed gained 3,412,712 votes, Abdolnasser Hemmati received 2,427,201 votes and Seyed Amir Hossein Qazizadeh Hashemi earned 999,718 votes and the rest of the votes are considered invalid which includes 3,726,870 votes.
Shortly after the early results, Leader of the Islamic Revolution Ayatollah Seyed Ali Khamenei and other senior Iranian officials as well as different world leaders felicitated Rayeesi on election.