2021-July-24 19:16
Politics
2021-June-22  12:56
Official Blasts UK for Failing to Provide Security for Iranian Voters on June 18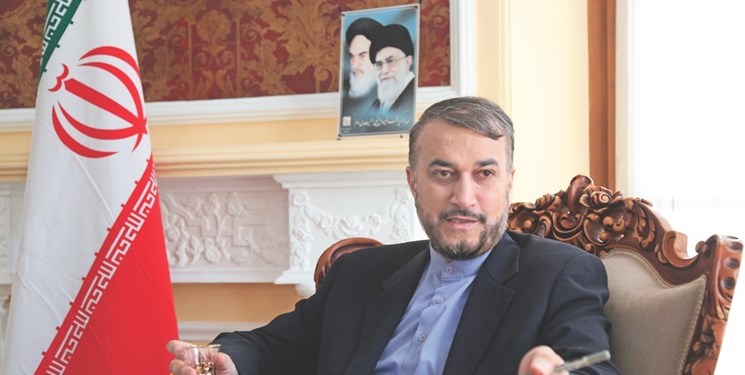 TEHRAN (FNA)- Iranian Parliament Speaker's Special Advisor for International Affairs Hossein Amir Abdollahian blasted the governments of the UK, Australia and New Zealand for their failure in providing security for a safe holding of the June 18 presidential election in their countries.
"The governments of the UK, Australia and New Zealand, which have failed to provide security for Iranians voters in the recent presidential election, must be held accountable. These governments cannot talk about human rights and at the same time show brutal behavior (insults, beatings) in indifference of their police," Amir Abdollahian tweeted. 
Amir Abdollahian's remarks came as Britain, Australia and New Zealand failed to provide security for Iranians residing in these countries to vote for Presidential Election on June 18, 2021.
Iranian Interior Minister Abdolreza Rahmani Fazli announced on Saturday afternoon that Ebrahim Rayeesi has been elected as the new president of the country with 17,926,345 votes cast in his favor in the June 28 elections.
"Of the total number of eligible voters, which was 59,310,307, the total number of votes cast was 28,933,004, which shows a turnout of 48.8%," Rahmani Fazli told reporters.
"Mr. Seyed Ebrahim Rayeesi, with 17, 926, 345 votes, stood first and was elected as the president," he added.
Rahmani Fazli said that Mohsen Rezayee Mir Qa'ed gained 3,412,712 votes, Abdolnasser Hemmati received 2,427,201 votes and Seyed Amir Hossein Qazizadeh Hashemi earned 999,718 votes and the rest of the votes are considered invalid which includes 3,726,870 votes.
Shortly after the early results, Leader of the Islamic Revolution Ayatollah Seyed Ali Khamenei and other senior Iranian officials as well as different world leaders felicitated Rayeesi on election.