2021-July-24 19:54
Politics
2021-June-22  17:55
Spokesman Condemns US "Interfering" Remarks on Iran's Elections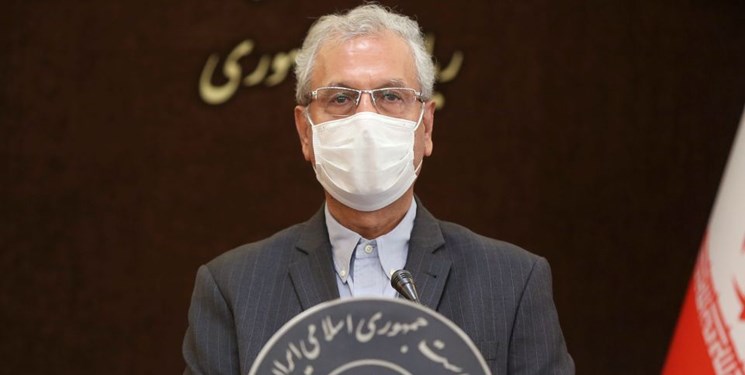 TEHRAN (FNA)- Iranian Government Spokesman Ali Rabiyee deplored the US state department's "interfering" position towards Iran's presidential elections, advising the American officials to focus attention on their domestic affairs to improve the situation inside their own country.
Rabiyee's comments in a press conference in Tehran on Tuesday came in response to a US state department spokesman who claimed that Iranians were denied "free and fair electoral process".
"We consider such remarks as an instance of interference in Iran's internal affairs and contradictory to international laws and condemn them. The US government is not in a position and is not qualified to opine on the process of elections in Iran or any other country," Rabiyee said.
He added that everyone is now aware that the democratic processes in the US are so much faulty and biased despite its democracy showoffs.
Rabiyee reminded that similar claims have been raised in criticizing the US elections, including by Democrats in 2000, and by Donald Trump, the previous US president, and his supporters about the recent presidential election (2020).
"We invite the US government to abandon arrogant interference in other countries' internal affairs and judging the democratic mechanisms of others and reform their own internal affairs," he added.
Iranian Interior Minister Abdolreza Rahmani Fazli announced on Saturday afternoon that Rayeesi has been elected as the new president of the country with 17,926,345 votes cast in his favor.
"Of the total number of eligible voters, which was 59,310,307, the total number of votes cast was 28,933,004, which shows a turnout of 48.8%," Rahmani Fazli told reporters.
"Mr. Seyed Ebrahim Rayeesi, with 17, 926, 345 votes, stood first and was elected as the president," he added.
Rahmani Fazli said that Mohsen Rezayee Mir Qa'ed gained 3,412,712 votes, Abdolnasser Hemmati received 2,427,201 votes and Seyed Amir Hossein Qazizadeh Hashemi earned 999,718 votes and the rest of the votes are considered invalid which includes 3,726,870 votes.
Iranians began voting in the early hours of June 18 in a contest among 4 candidates in the 13th presidential elections and also for the 6th Islamic city and village council elections across the country.
State television showed people's presence at polling stations in several cities and towns, quoting officials that over 59 million Iranians out of the more than 85 million population are eligible to vote.
Polls closed in Iran's 2021 presidential election after 19 hours of voting nationwide and in various foreign countries.
Shortly after the early results, Leader of the Islamic Revolution Ayatollah Seyed Ali Khamenei and other senior Iranian officials thanked the Iranian nation for taking part en masse in the election and extended felicitations to the president-elect.