2021-July-28 03:10
Politics
2021-June-28  13:44
Top Negotiator: Time Now for US to Remove Sanctions Illegally Imposed against Iran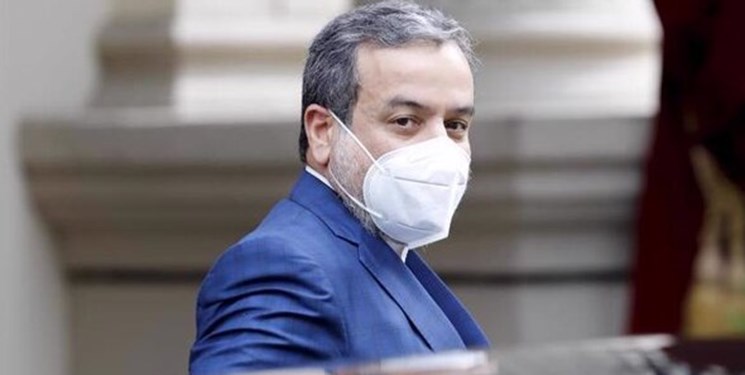 TEHRAN (FNA)- Iranian Deputy Foreign Minister Seyed Abbas Araqchi underlined that Tehran has already made its tough decision to save the agreement and the time is now ripe for other parties, specially the US, to act similarly to revive the deal.
"The Islamic Republic of Iran has already made its tough decision. When the United States quit the JCPOA and Iran decided to stay in it, this was Iran's big and tough decision, which has kept the JCPOA alive up to the present," Araqchi said.
Iran's top negotiator in the Vienna talks added that it is now the other parties' turn, and they must decide in view of the negotiations that we held thus far to reach a final conclusion on how to revive the JCPOA, so that the two sides could reach an agreement.
He noted that Iran and the remaining signatories to the JCPOA have so far held six rounds of negotiations in Vienna to that end and have "almost reached final stages".
"There are still outstanding issues Iran and the P4+1 group of countries have held adequate discussions about and now the time is ripe for the other side to act," Araqchi said.
The US, under former President Donald Trump, left the nuclear deal in 2018 and initiated a "maximum pressure" policy against Iran, prompting Tehran to take remedial measures by gradually reducing its nuclear commitments under the deal.
In relevant remarks earlier this week, Iranian Foreign Ministry Spokesman Saeed Khatibzadeh underlined that it is now time for the US to make up its mind and return to the Joint Comprehensive Plan of Action (JCPOA) by lifting illegal sanctions and effectively implementing its final commitments.
Khatibzadeh made the remarks in reaction to recent allegations by the US and French officials who said they are waiting for Iran to go back the deal.
He stressed that Iran has never left an international agreement, and said, "The US and the Europeans know best that Iran made its decision by remaining in the agreement and made it survive when the US unilaterally withdrew from the JCPOA and imposed illegal and oppressive sanctions against the Iranian people."
He emphasized that Iran's position has not changed since the beginning of the Vienna talks, and said, "We demand the lifting of US sanctions, their verification and then the cessation of compensatory measures and the resumption of Iran's commitments."