Politics
2021-July-1  16:54
Iran's New Judiciary Chief Appointed by Ayatollah Khamenei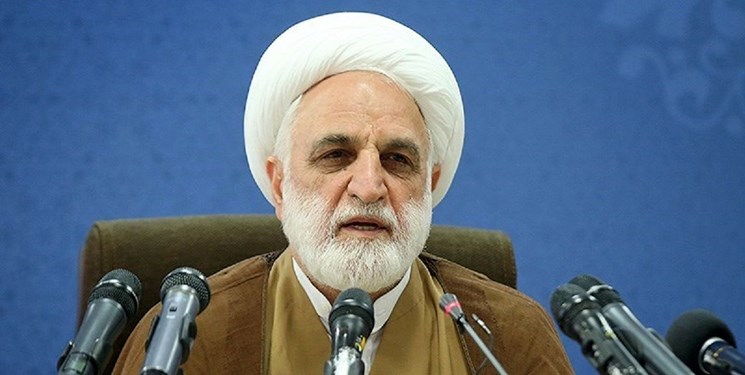 TEHRAN (FNA)- Supreme Leader of the Islamic Revolution Ayatollah Seyed Ali Khamenei in a decree on Wednesday appointed Gholam Hossein Mohseni Eje'i as Iran's new Judiciary Chief.
Mohseni Eje'i will replace Ebrahim Rayeesi who won the June 18 presidential elections and is now Iran's President-elect.
In his decree, the Leader called on Mohseni Eje'i to use new technologies in the Judiciary apparatuses, employ hard-working and trustworthy personnel, continue the serious fight against corruption, and establish direct contact with the people.
Mohseni Eje'i was the first deputy of judiciary chief during Rayeesi's leadership of the Judiciary.
Rayeesi had on Wednesday in a letter to Ayatollah Khamenei called for his permission to concentrate on formation of his new government.
In his letter, Rayeesi seized the opportunity to express his thanks for Leader's trust, support, wise guidance during his tenure in the Judiciary as well as his special attention to the performance and activity of the Judiciary in the last two years in his recent meeting with the officials of the Judiciary Branch.
He pointed to the significance of affairs of future government and the limited time left to prepare preliminary measures for formation of the next administration, and asked the Leader to allow him to focus on preparations for the formation of a new government in the remaining time.
Rayeesi also requested Leader of the Islamic Revolution to adopt necessary decision regarding the appointment of new Judiciary Chief at his sole discretion.