2021-September-23 23:47
Society_Culture
2021-July-10  18:36
Official: Iran-Cuba Joint Coronavirus Vaccine Ready for Mass-Production in October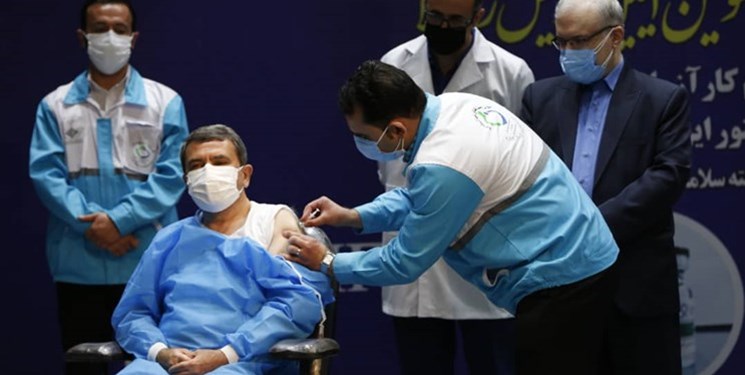 TEHRAN (FNA)- Head of Iran's Pasteur Institute Alireza Biglari said on Saturday that the joint Iran-Cuba anti-COVID-19 vaccine will be mass-produced early fall.
"The Iran-Cuba joint vaccine will be provided to the health ministry this week and will be mass-produced in October," Biglari said.
He added that the vaccine has been tested on 44,000 volunteers in the third phase of human trial in Cuba and 24,000 others in Iran, noting that the studies of Cubans were almost completed a few weeks ago and the results were released yesterday, showing that the vaccine prevents death and severe forms of the disease 100% and its efficiency stands at 92% in preventing infection to coronavirus.
Biglari said that Iran will be able to produce 3mln doses of the vaccine each month from early fall.
Last week, Director of the Iran-Cuba joint COVID-19 Vaccine Project Ehsan Mostafavi said that the Pasteurcovac vaccine has shown high efficiency against the African mutation of the COVID-19 virus.
"The results of studies conducted in Cuba showed that the vaccine still retains its immunogenicity against common variants," Mostafavi said last Saturday.
He added that in the third phase of clinical studies in Cuba, where the most common epidemic mutation is the South African variant, on a vaccine-avoiding variant, the results of studies were promising and showed effectiveness of the vaccine.
Mostafavi said last month that Pasteur Institute of Iran will produce and supply the health ministry with 3mln doses of Pasteurcovac vaccine within 3 months.
"3 million doses of vaccine will be delivered to the health ministry by the end of Summer, but after boosting the capacity, we hope to increase production by 2 to 3 times in early fall," Mostafavi said.
He added that production of the vaccine at Pasteur Institute started concurrently after the 3rd phase of its clinical trial began, noting that the license for emergency injection of Pasteurcovac vaccine will be issued soon.