2021-July-28 02:31
World
2021-July-13  16:52
Sources: Saudi Crown Prince Hiring More Foreign Royal Guards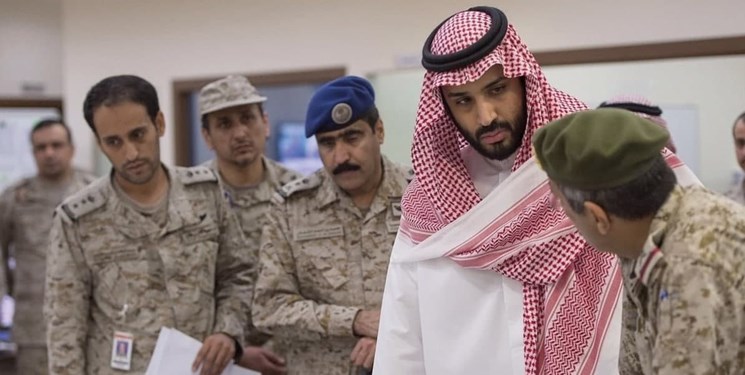 TEHRAN (FNA)- Saudi Arabia's Crown Prince Mohammed Bin Salman is replacing the Saudi royal guards with foreign forces, indicating declining trust in his countrymen, sources said.
Saudi sources said that bin Salman has filled the Royal Guard with foreign forces.
Saeed al-Qamedi, a well-known opponent of the Saudi government, wrote on his Twitter page that the Royal Guard was witnessing a massive purge of forces, many of whom had either been retired or transferred to the defense ministry, the national guard and the interior ministry.
According to him, four issues have played a role in the dismissal or transfer of the royal guards; disbelief in the government's story about the murder of Abdul Aziz Al-Faghm (the former commander of the royal guards who was suspiciously assassinated in September 2019), religiosity, relations with other princes, and travelling to certain countries.
"Bin Salman no longer trusts his countrymen, specially the Southern tribes, and has therefore replaced them with foreign mercenaries and global security companies," al-Qamedi said, adding that in one case, 150 military men were transferred to the defense ministry.
The bodyguard of Saudi Arabia's King Salman bin Abdulaziz Al-Saud was shot dead by a friend in the coastal city of Jeddah following an argument in September 2019.
Royal Guard Major General Abdul-Aziz Al-Faghm was a familiar figure in the kingdom and often seen in photos alongside King Salman at home and on official trips abroad.
Al-Faghm was visiting a friend in the city's Shate' district when he got into a dispute with another friend Mamdouh bin Meshaal bin Ali.
State media did not give details as to the nature of the argument but reported that Bin Ali left the house and, "returned with a gun and shot General Abdel-Aziz Al-Faghm," according to police.
The bodyguard was killed and two other people, including the owner of the house, were injured.