2021-July-28 03:18
Politics
2021-July-16  21:09
Envoy: Iran, Azerbaijan to Broaden Cooperation in Bus Manufacturing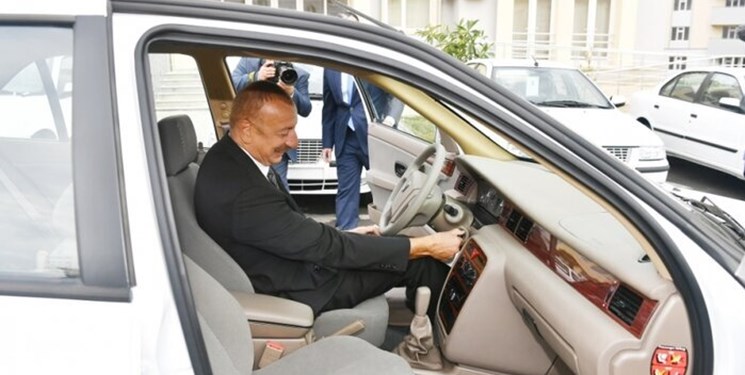 TEHRAN (FNA)- Iranian Ambassador to Baku Seyed Abbas Mousavi announced that Iran and Azerbaijan are determined to expand their cooperation in the field of auto, bus and tractor manufacturing.
"The production of buses and tractors will soon be on the agenda of two neighboring Muslim countries, Iran and Azerbaijan," Mousavi tweeted.  
Mousavi published a picture of Azerbaijani President Elham Aliyev driving an Iranian car.
 In a relevant development in late March, Mousavi underlined the need for increasing trade relations between Iran and Azerbaijan, saying that "there is no limit for expansion of bilateral ties between the two neighboring states".
Mousavi said that "there is no obstacle for development of relations between Iran and Azerbaijan".
Both countries' determination is to further bilateral ties, he said in a meeting between officials of Iran's Chamber of Commerce, Industries, Mines and Agriculture and Azerbaijan Export and Investment Promotion Foundation (AZPROMO).
The ambassador called for enhanced trade ties with the Azeri Republic.
He noted that 20 percent of Azeri lands have been liberated from occupation, calling for symbolic 20 percent growth to economic cooperation between Tehran and Baku.
Azerbaijan is ready to host Iranian companies and private sectors, Mousavi underlined.
Also in early March, Iran's Minister of Industry, Mine and Trade Alireza Razm Hosseini announced his ministry's preparedness to establish a joint industrial town with Azerbaijan Republic in Ardabil province.
Razm-Hosseini said that launching a joint industrial park with the Republic of Azerbaijan is possible in cooperation with the two neighboring provinces at the border.
"After making the preliminaries and necessary agreements, the two sides will start investing jointly on this giant project," he added.