Politics
2021-July-19  16:04
Deputy Governor-General Dismisses Death of 3 in Recent Protest Rallies in Southwestern Iran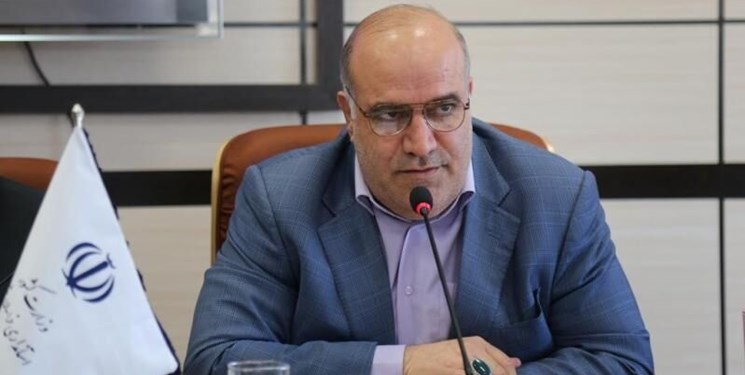 TEHRAN (FNA)- Deputy Governor-General of Khuzestan province for Security Affairs Valiollah Hayati rejected certain media reports that 3 individuals have been killed during the recent protests at water shortage in Southwestern Iran.
"The enemies of the Islamic Republic have in recent days released some reports and footages which claim that 3 individuals have been killed in the province (during the protest rallies) which is completely false," Hayati told reporters on Sunday night.
He explained the circumstances surrounding the death of Mostafa Na'imavi, and said that during the recent protest rallies "only one of the innocent citizens in Shadegan was killed by the shooting of rioters at a power transformer aimed at destroying the public properties, provoking people and displaying the atmosphere as insecure", but the bullet has gone astray, adding that investigations are underway by the police to identify and arrest the culprits behind the incident.
Hayati also said that another person was also killed in front of his house in Kout Abdullah town on Friday night as a result of a family dispute, noting that it was not related to the recent incidents in Khuzestan.
He also rejected martyrdom of 2 Law Enforcement Police forces during the recent protest rallies in Khuzestan, saying that the footages circulated in the internet which shows firing at a tent belonging to the police is related to an incident a few years ago in a park and is not related to the recent incidents.
Meantime, certain social media pages and the anti-revolutionary media released an image of a young man named Ali Mazra'eh on Sunday, claiming that he has been killed in Zaviyeh neighborhood of Ahvaz city, the capital of Khuzestan province by the security forces.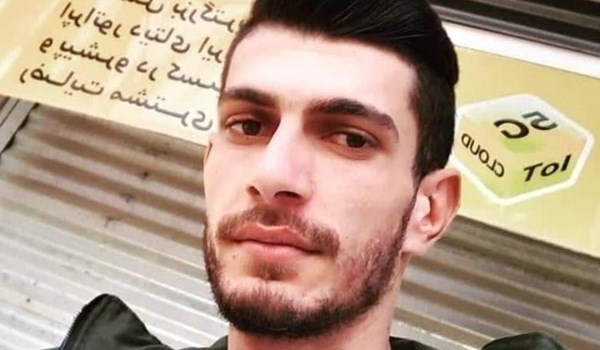 FNA reporter's follow ups showed that Ali Mazra'eh has not been killed and he has been arrested by the security forces.
Mostafa Na'imavi's family members had also earllier blamed the rioters and saboteurs for his death, calling on the government to capture the murderers.
"My son (Mostafa Na'imavi who was killed in Shadegan town in Khuzestan province on Friday night) was not a person who would go out for crime or rioting. He had friends among Basij (voluntary forces) and the Law Enforcement Police. We want the Islamic Revolution Guards Corps (IRGC), the Islamic Republic government and the Law Enforcement Police to give special care and attention to those who have been victimized. The rioters and saboteurs and not the government have fired at my son," Mostafa's father told FNA in an interview on Saturday.
Also, Mostafa's brother asked the government and the security forces not to allow Mostafa's death remain unresponded and arrest those behind his killing.
Governor of Shadegan confirmed the incident, and told FNA, "Identification of all perpetrators of the incident is on the agenda."
"During the rallies, several rioters fired in the air to provoke people. One of these bullets hit a young man who was present on the scene and caused his death," he added.
Some sources said a number of the shooters have been identified.
Owning and carrying a rifle is part of the tradition in a number of tribes in Southwestern Iran. In addition to hunting, airshooting is also part of the tradition in celebrations and wedding ceremonies in the region. Yet, these tribesmen are not licensed to carry their firearms. The government has banned airshooting in ceremonies since few years ago.
Meantime, Qassem Khozairi, 18, who was a family breadwinner, was killed by unknown assailants in Khuzestan province.
His uncle said that Qassem was returning home from work on Friday night when he was shot.
"Unfortunately, he passed away before saying who has fired at him. He was an active member of Basij and was not a person who would join riots. We ask the Judiciary, the Law Enforcement Police and other officials to identify the murderer immediately," Qassem's uncle told FNA.
It is less than a month that the western regions of Khuzestan have been in a water crisis, and due to the lack of water in the Hur al-Azim wetland, some local people have lost their livestock. A number of young people have been holding mostly peaceful protest rallies in the past few days in certain regions of Khuzestan province. Yet, Separatist and anti-revolutionary groups have been attempting to provoke rallies into rioting, partly through a large disinformation campaign. On Friday, the Al-Ahwaziyah terrorist group released photos and videos claiming that it plans to riot in some parts of Khuzestan; the images showed a number of individuals who raised the flag of al-Ahwaziyah terrorist group among the protesting people rallying in Shadegan and Susangerd.
The group has a record of numerous terrorist operations in Iran in the past two decades, killing citizens, including children and women.
One factor behind Iran's water shortages is a sharp drop in rainfall, which has been more than 40% below last year's levels in recent months, combined with high Summer temperatures. The drought has left Iran's dams with less water to generate electricity, contributing to blackouts in recent weeks.
People in Khuzestan province rallied to protest shortages of drinking and agricultural water, and the drying up of wetlands and rivers.
Iran's Judiciary Chief Gholam Hossein Mohseni Eje'i issued an order to immediately follow up on resolving the water problem in Khuzestan, and a senior judicial and executive delegation was sent to the Southwestern province to investigate the issue. President Hassan Rouhani also sent the Head of the Crisis Management Organization to Khuzestan at the head of a high-level delegation to settle the problems in the province as soon as possible.