2021-September-25 09:50
World
2021-July-20  11:09
Several Rockets Fired on Presidential Palace in Afghanistan's Kabul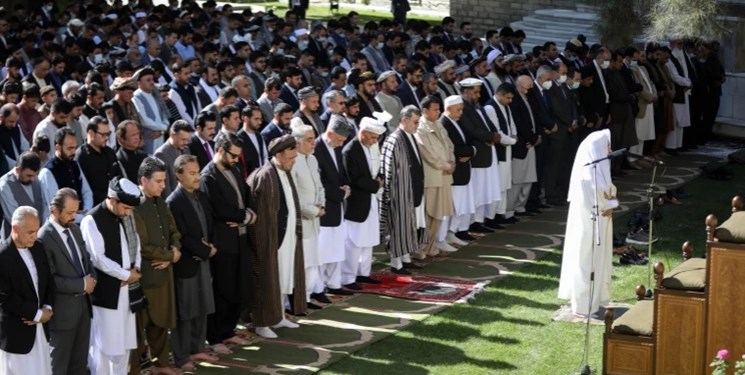 TEHRAN (FNA)- Several rockets were launched on the Presidential Palace in Afghanistan's capital of Kabul on Tuesday during prayers of Eid Al-Adha holiday period.
According to Xinhua news agency, the attack occurred as President of Afghanistan Ashraf Ghani and other dignitaries joined the prayers of the Muslim Eid Al-Adha holiday.
Afghan television channel 1-TV reported that three explosions were heard near the Presidential Palace in Kabul.
There were no immediate reports about casualties or inflicted damages.
The rockets, fired at approximately 8 am, were heard across the heavily fortified Green Zone that houses the palace and several embassies, including the US mission, according to Al-Jazeera.
At least three rockets landed in the Afghan capital as the city marked the start of the Muslim holiday, Interior Ministry Spokesman Mirwais Stanekzai said.
"Today the enemies of Afghanistan launched rocket attacks in different parts of Kabul city," Stanekzai continued, adding, "All the rockets hit three different parts. Based on our initial information, we have no casualties. Our team is investigating."
Rockets have been aimed at the presidential palace several times in the past, the last being in December.
The attack coincides with a sweeping Taliban offensive across the country as foreign forces wind up a troop withdrawal scheduled to be completed by August 31.
Unlike some previous years, the Taliban did not declare a ceasefire during the Eid holiday this year, despite urgent calls from Afghan civil society and the international community to end the fighting.
On Monday, 15 diplomatic missions and the NATO representative in Kabul urged the Taliban to halt offensives, just hours after the group and the Afghan government failed to agree on a ceasefire at their talks in Doha.
"The Taliban's offensive is in direct contradiction to their claim to support a negotiated settlement," the statement read.