2021-September-24 00:43
Politics
2021-July-20  13:59
Iranian Defense, Health Ministers Congratulate Counterparts on Eid Al-Adha
TEHRAN (FNA)- Iranian Defense Minister Brigadier General Amir Hatami and Health Minister Saeed Namaki felicitated their counterparts in Muslim states on the occasion of Eid al-Adha.
In his congratulatory message, General Hatami described Eid al-Adha as the brightest manifestation of obedience and servitude towards the Creator. 
He further expressed the hope unity and friendship among the Islamic Ummah in line with God's commands and Islamic teachings would be strengthened. 
Also, the Iranian health minister in separate messages on Monday congratulated his counterparts in the Islamic countries on Eid al-Adha.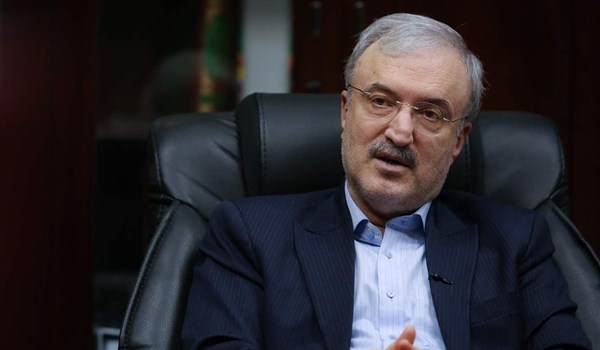 Namaki said that Eid al-Adha is an occasion for the Muslim Ummah to renew unity, friendship, and brotherhood among themselves.
The Iranian minister noted that the Muslims are celebrating Eid al-Adha this year while it is more than a year that most Muslim countries are still grappling with COVID-19.
Namaki urged the Islamic nations to exercise unity more than ever to counter this pandemic.
He expressed hope that the joint efforts of the world countries will yield fruit and help promote the health conditions of Islamic countries.
Prior to this, Chief of Staff of Iran's Armed Forces Major General Mohammad Baqeri had also congratulated the advent of Eid al-Adha to counterparts at the Islamic countries on Monday morning.
The religious occasion of Eid al-Adha (Feat of Sacrifice) is being celebrated by Muslims in Iran and all over the world.
The momentous religious occasion of Eid al-Adha (Feat of Sacrifice), which is marked in honor of the Islamic imperative of self-abnegation, falls on the 10th day of the month of Dhu al-Hijjah on the lunar calendar every year.
It commemorates Prophet Abraham's acknowledging a divine order upon him to sacrifice his son. Upon submitting to God's will, Ibrahim was exempted from performing the order and was offered a ram to sacrifice instead.
Iranians are celebrating the occasion on Wednesday, while in some other Muslim countries the celebrations began a day earlier and people marked the historical development by holding festive congregations at mosques and other religious centers and will continue to do so over the next few days. They also sacrifice livestock so they can offer votive food to the poor and their fellow Muslims.