2021-September-23 23:51
Society_Culture
2021-July-20  18:08
Iran, Pakistan to Strengthen Anti-Narcotics Cooperation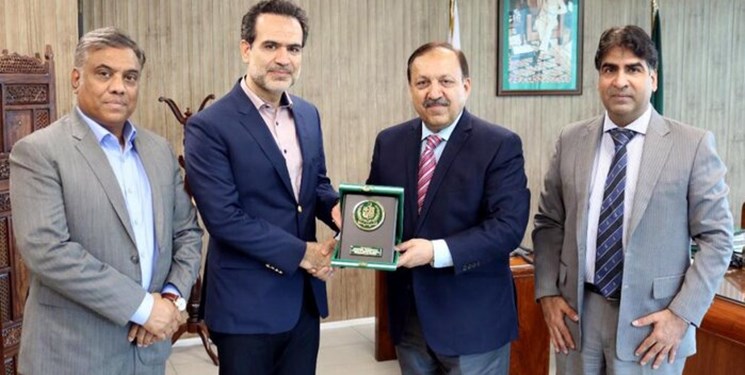 TEHRAN (FNA)- Iranian and Pakistani officials in a meeting in Islamabad conferred on ways to expand and bolster cooperation in fighting illicit drugs.
Pakistani Secretary for Narcotics Control Akbar Durrani and Drug Liaison Officer of Iran Colonel Sarvari during a meeting in Islamabad discussed bilateral relations, fighting against narcotics and the situation in Afghanistan.
The two sides discussed bilateral relations and strategic approach to curb illicit drug trafficking across Pakistani and Iranian border.
"We need mutual cooperation to completely eradicate the social evil" Akbar Durrani said during the meeting.
Iran's Anti-Narcotics Police Liaison Officer appreciated the efforts of Pakistan to eliminate the menace of drugs from society.
He said that Iran was willing to enhance cooperation and extend support in all possible ways to curb drugs from society.
He said keeping in view the current political situation in Afghanistan the unscrupulous elements are likely to take advantage of the situation, specially areas around borders of Pakistan and Iran.
Colonel Sarvari also described the planned visit of Pakistani Minister of Narcotics Control Ijaz Ahmad Shah to Iran in the coming months, as well as the holding of a joint meeting of Iran's Sistan and Balouchestan Anti-Narcotics Police Chiefs and Pakistan's Balochistan province as useful to strengthen cooperation between the two countries.
Iran has made a lot of sacrifices in the fight against illegal drugs so far. It loses dozens of its armed forces in the fight against drug traffickers each year.
The Iranian anti-narcotics police have always staged periodic operations against drug traffickers and dealers, but the latest reports - which among others indicate an improved and systematic dissemination of information - reveal that the world's most forefront and dedicated anti-narcotic force (as UN drug-campaign assessments put it) has embarked on a long-term countrywide plan to crack down on the drug trade since several years ago.
Iran is in the forefront of the fight against drug trafficking and thousands of Iranian police forces have been so far martyred to protect the world from the danger of drugs.
The Iranian police officials maintain that drug production in Afghanistan has undergone a 40-fold increase since the US-led invasion of the country in 2001.
Afghan and western officials blame Washington and NATO for the change, saying that allies have "overlooked" the drug problem since invading the country 20 years ago.